I love French fries. Love. But the sad reality is that the calories of anything fried add up very quickly. But even if you're on a diet (I'm still hanging on to my New Year's resolution), you can find ways to indulge in the things you love. And that's where baked rosemary garlic fries come in.
A baked French fry may not sound like the tastiest thing in the world, but hang in with me on this one. I promise they are delicious. By doing thin fries rather than the thicker steak fries, you can still get a good crunch on them even by cooking them in the oven. In the end, you get crunchy, flavorful French fries without any of the calories and fat associated with frying. It's a win-win!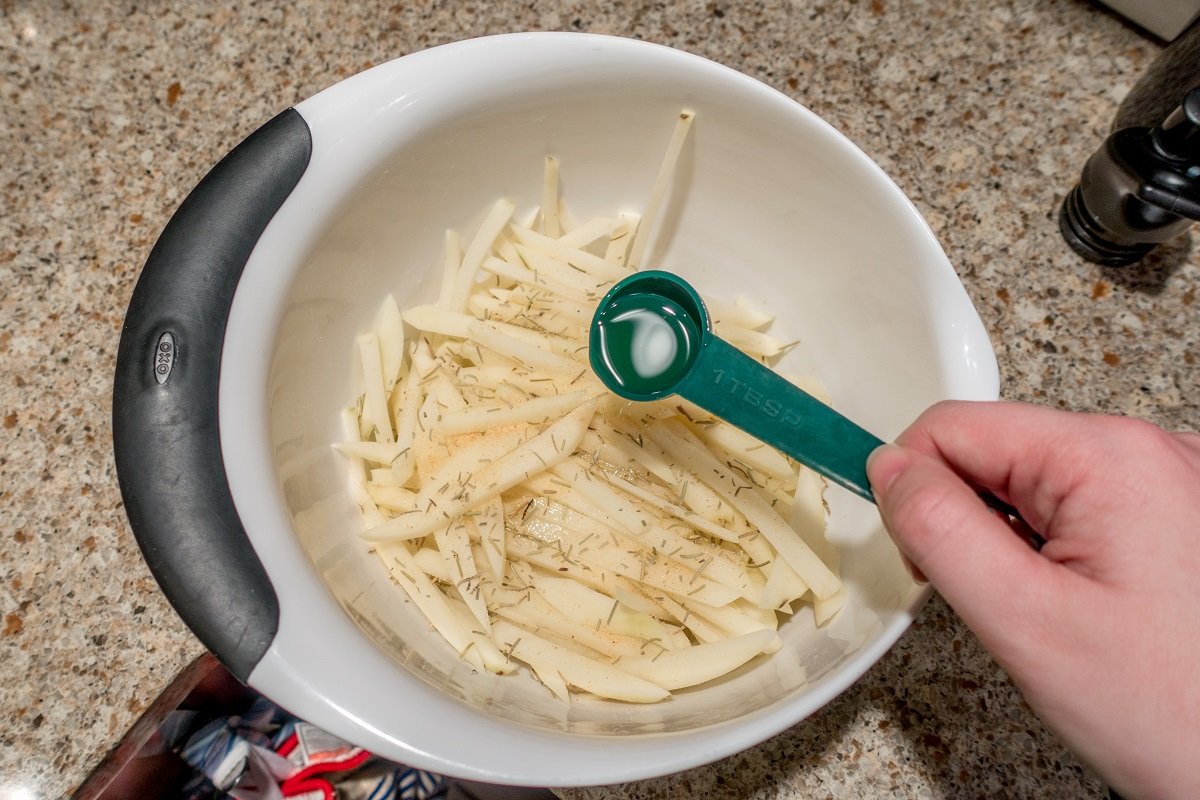 These baked rosemary-garlic fries are absolutely fabulous. They're the perfect accompaniment to sandwiches or burgers and we even served them at our Super Bowl party last weekend. They were a total hit.
Before I share the recipe, there are a couple of things to note. First, I found that spraying/oiling the cooking sheet was critical to keeping the fries from sticking. The first time I made the recipe, I thought the oil on the potatoes would be sufficient to keep them from sticking. It wasn't. Second, cut the fries just a bit bigger than you would like them to end up. I cut them as true thin fries the first time and that didn't turn out well, as they will shrink when they bake. As an estimate, I would suggest cutting them about 30-50% larger than you want them to be after baking.
Ingredients
2 Russet potatoes, cut into thin fries
1 Tbsp olive oil
1/4 tsp garlic powder
1 tsp dried rosemary
Sea salt
Black pepper
Instructions
1) Preheat oven to 450 degrees. Soak fries in water for 10-15 minutes, then drain and pat dry.
2) Line baking sheet with foil. Coat foil with cooking spray or brush with a bit of olive oil.
3) Combine the olive oil, garlic powder, and rosemary. Toss potatoes in mixture to coat evenly. Season with salt & pepper to taste.
4) Bake for 30 minutes, turning half-way through.
More helpful cooking items