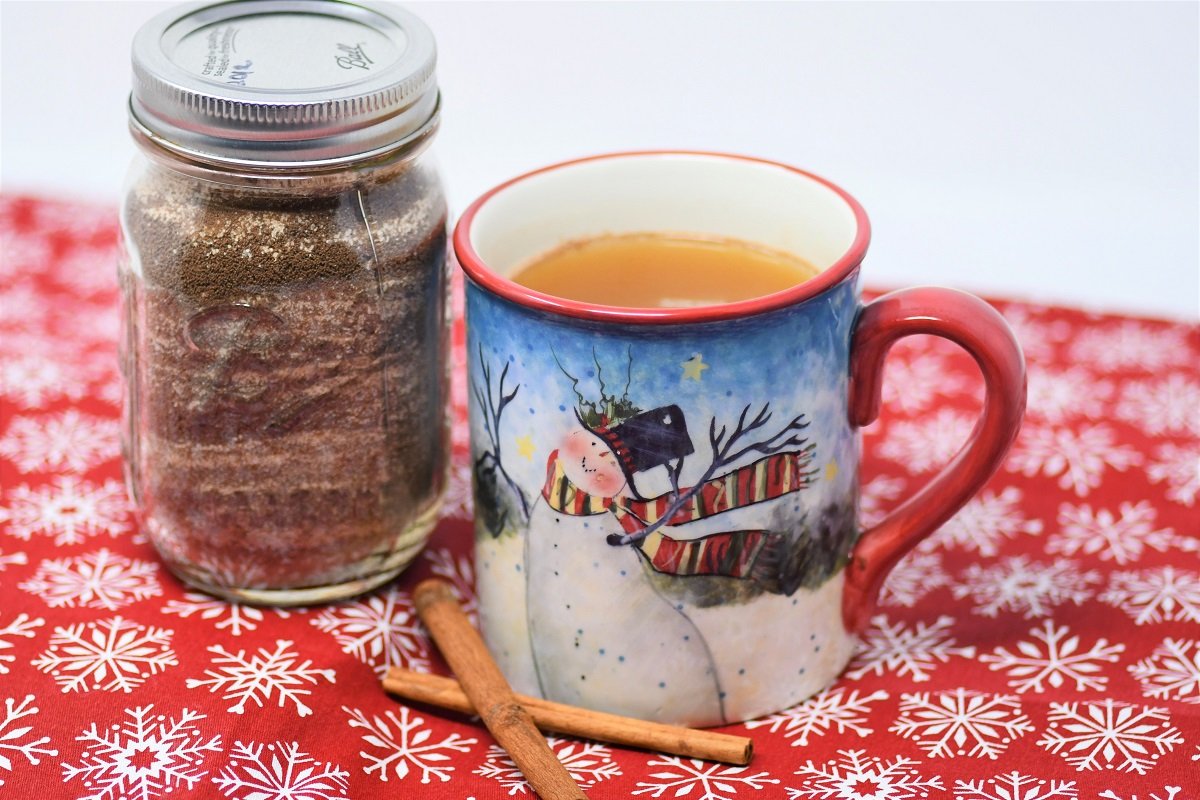 Growing up in the South, there were certain rituals in my childhood. One of those was the appearance of hot Russian tea with Tang drink mix which appeared at church functions, and my mother would make for me whenever I was sick or coming down with a cold. It always made me feel better.
I thought everyone knew about this tea, but when I moved north, I realized it was really a southern thing. I enjoy sharing this original Russian tea recipe with my new friends on a cold winter day.
While I love to enjoy the tea when I'm feeling under the weather, this tea is extremely popular at Christmas time and in the winter. Many people may know this as a Christmas tea because it brings together the traditional flavors of the season: oranges, cinnamon, and cloves.
What is Russian Tea?
Contrary to the name, the traditional Russian tea recipe isn't actually Russian. It should really be called a clove tea, spiced tea, or even a citrus tea. Whatever it is, I love it. The original Russian tea recipe from scratch involves brewing the black tea and mixing it with orange juice. It's a time-consuming process. The good news is that you can make a Russian tea mix to speed up the process.
History of Russian Tea Mix
The history of Russian tea isn't well known. It's generally believed the origins come from Russian black tea, which forms the base of the beverage. The people who created it called it Russian tea because they thought black tea originated from Russia. And in the era before the Cold War, many Americans saw a degree of aristocratic sophistication in things associated with Russia.
The drink probably started with Americans drinking black tea with sugar and lemon, which was commonly depicted in movies of the day as how European royalty enjoyed their tea. The explosion of sugar prices in the 1960s made this practice prohibitive. Add to that the social awkwardness of drinking "Russian tea" in the aftermath of McCarthyism and at the height of the Cold War. It wasn't cool to be drinking anything associated with Russia and some people changed the name to Friendship Tea.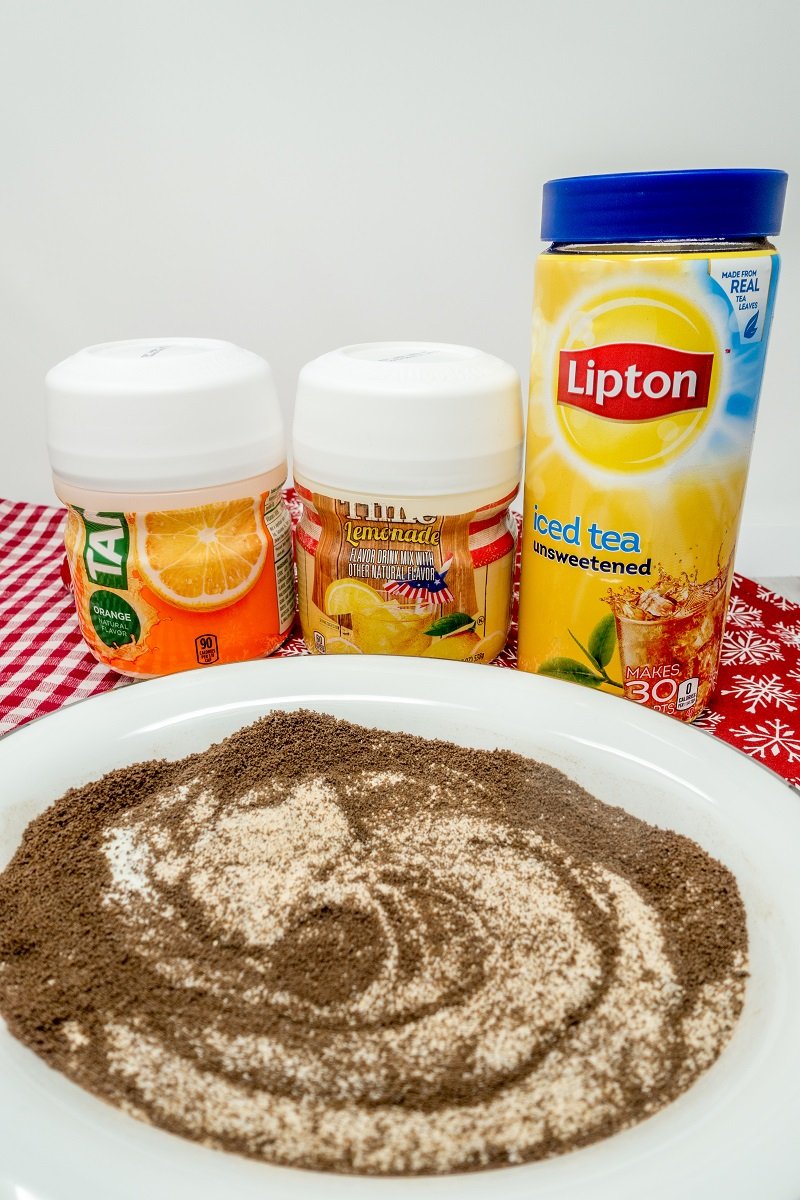 And that might have been the end of it if it weren't for the good Christian church ladies in the South. If you're not from the South, you might not understand the culture. Every week after church, you went to Sunday school, and then stayed for the church social. Every week, folks would take turns bringing treats and drinks to social. And, most weeks, that would be instant Russian tea time.
The instant revolution changed the tea forever. Instead of using fresh orange juice, using Tang instant beverage mix made it cool. After all, astronauts like John Glenn started drinking it in space in 1962. And the availability of Lipton ice tea mix in 1964 saved tons of time in the preparation by not brewing tea. Using instant mixes made the Russian spice tea concoction stable without refrigeration and highly portable.
The Friendship tea recipe has become a staple in church cookbooks throughout the South. I inherited my mother's collection of church cookbooks and I found some variation of this recipe in every single cookbook.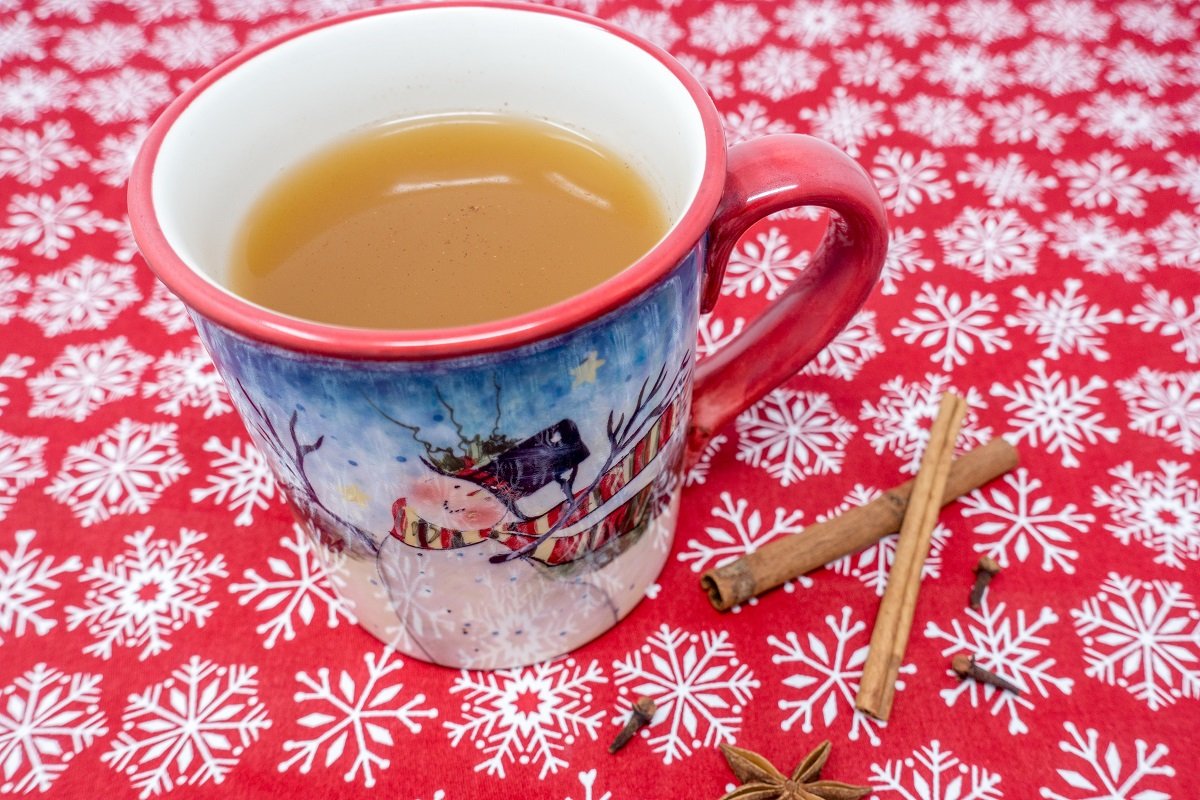 Spiced Russian Tea
This flavorful, spiced Russian tea is simple to make and perfect for wintertime. Thanks to the ingredients, it also lasts a long time. 
Ingredients
2 cups Tang orange drink mix
1 1/4 cups granulated sugar
3/4 cup instant tea, unsweetened
1/2 cup instant lemonade
1 tsp ground cinnamon
1/2 tsp ground cloves
1/2 tsp ground allspice
1/4 tsp ground nutmeg
Instructions
Add all the ingredients to a large bowl, and stir well to combine.
To make tea, stir 2-3 tsp of mix into a cup of hot water.
Store in an airtight container, such as a Mason jar.
Nutrition Information:
Yield:

50
Serving Size:

3 tsp
Amount Per Serving:
Calories:

26
Total Fat:

0g
Saturated Fat:

0g
Trans Fat:

0g
Unsaturated Fat:

0g
Cholesterol:

0mg
Sodium:

0mg
Carbohydrates:

7g
Fiber:

0g
Sugar:

6g
Protein:

0g