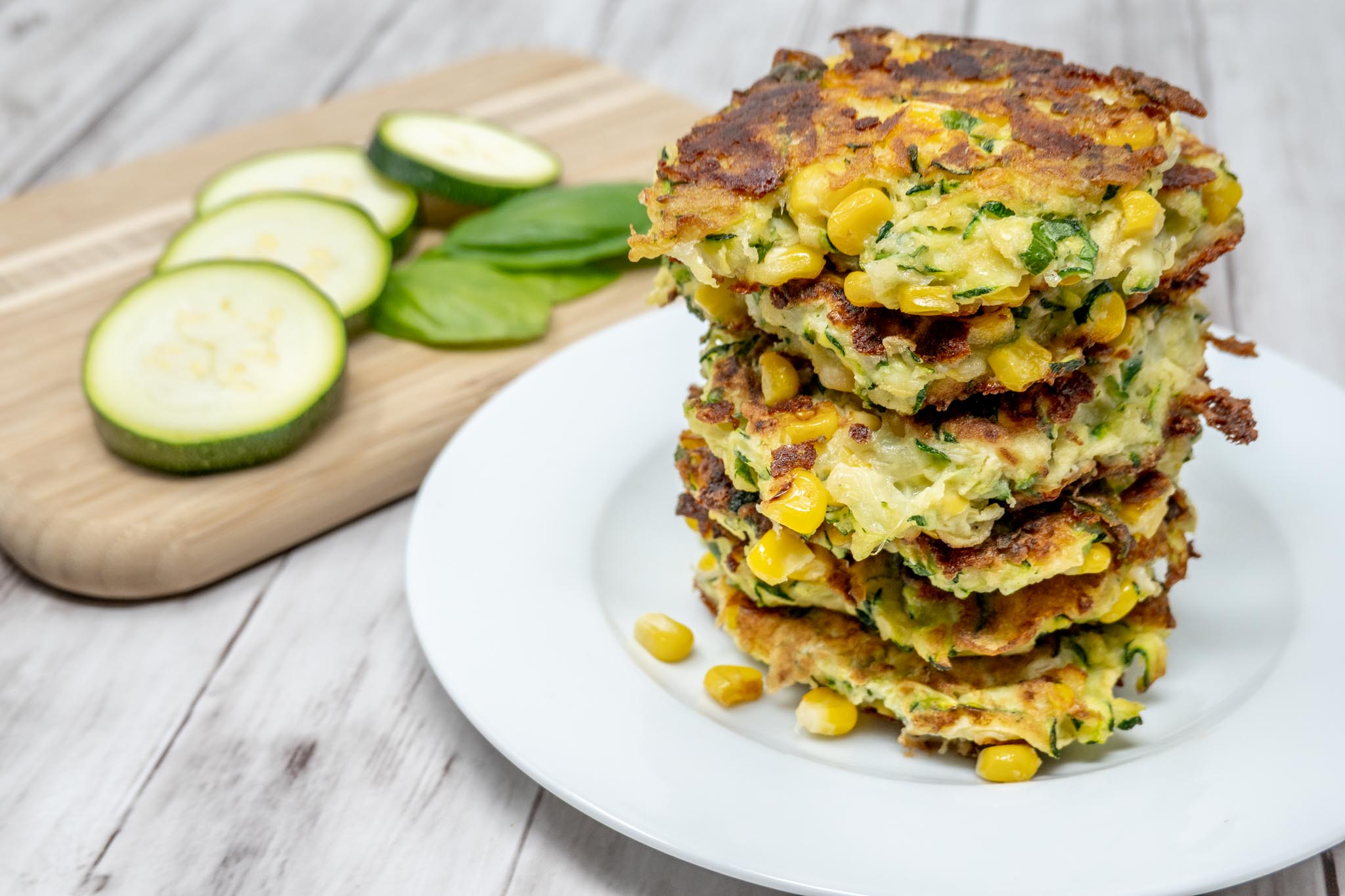 One of my favorite things in the summer is using vegetables fresh from my garden or the local farmers market in the kitchen. I always seem to be around picky eaters who don't like vegetables, but I've found this sweet corn and zucchini fritters recipe is the ideal way to keep everyone happy.
I discovered zucchini fritters on one of my travels. A few years ago, I took a cooking class on the Greek island of Crete. One of the dishes they had us make were zucchini fritters similar to these. Since summer sweet corn is one of my favorite things ever, I think this blend of the zucchini and corn is about perfect.
What is a Fritter?
Fritters are basically a vegetable pancake that is lightly pan fried. Zucchini fritters, or zucchini pancakes, are the most popular form of this dish, followed by potato fritters, and corn fritters. But any vegetable can be turned into a fritter, including carrots, eggplants, and chickpeas.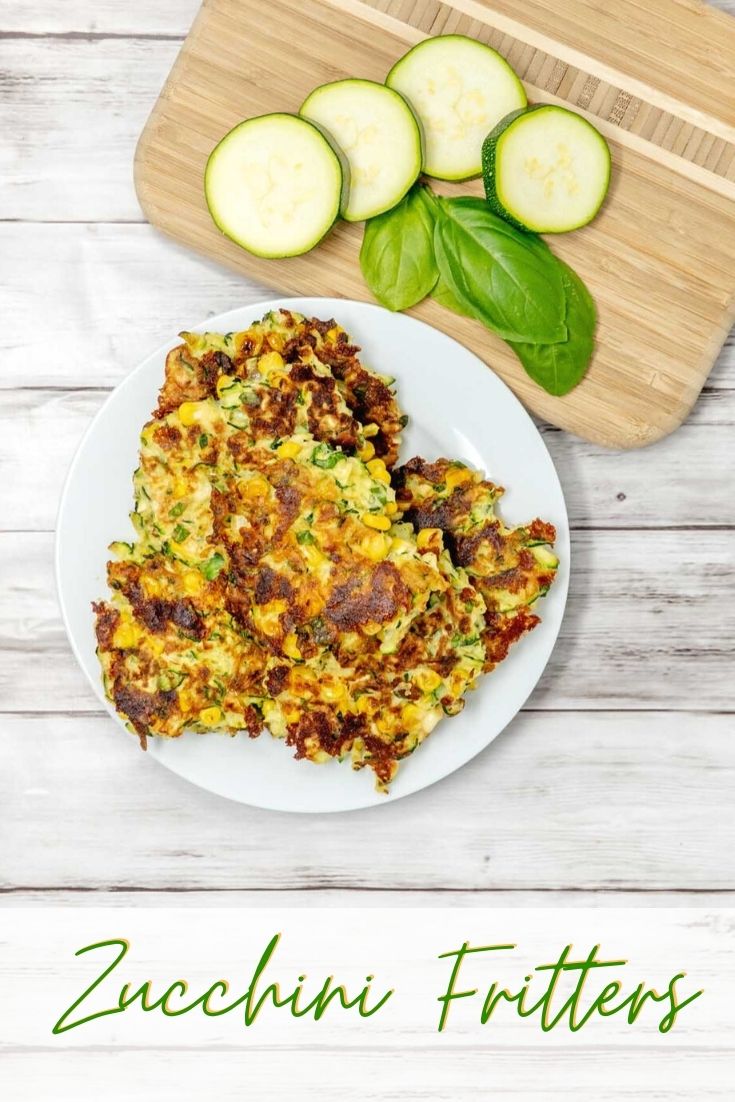 History of the Fritter
Fritters are a truly ancient food. Nobody knows exactly where they originated, but fritters were well established in ancient Greece, and they are similar to pakoras that have been a staple in India for centuries. As people explored and moved throughout the world, they took their fritter recipes with them.
As Ashkenazi Jews moved throughout eastern Europe, their version of fritters—called latkes or latkas—became based on the potato. In the Mediterranean, zucchini fritters are the most popular, especially in Greece or in Turkey where they are called mücver.
How to Make Corn and Zucchini Fritters
This is a relatively quick dish. The longest part of the zucchini fritters recipe is cutting and prepping your ingredients. Once formed, the zucchini pancakes cook in a flash.
Prepare the Zucchini
The key to good fritters is moisture removal. Too much liquid will make it more difficult for the ingredients to stick together and crisp appropriately in the pan.
First, shred your zucchini using a good cheese grater. Once shredded, carefully remove all the excess liquid. Start by putting the shredded zucchini and a little bit of salt in a strainer. Squeeze the liquid out. Then transfer the zucchini to a paper towel and give it another squeeze.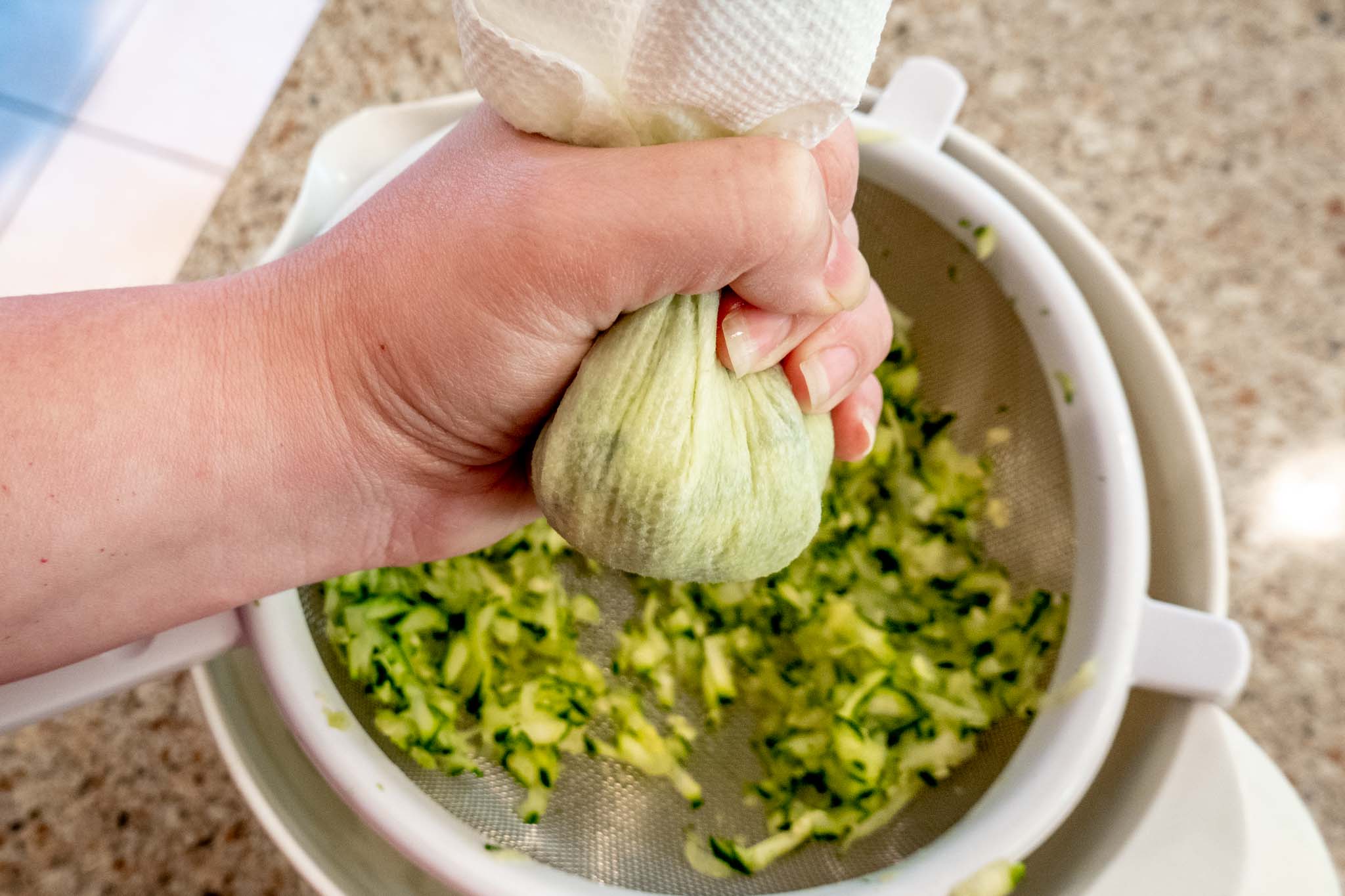 Prepare the Remaining Ingredients
Grate about half a cup of onion (hint: grate the onion after grating the zucchini). The finer you can grate it, the better. Also, finely mince 1 large clove of garlic. Finely chop 1 tbsp of fresh basil (or you can substitute ½ tsp of dried basil). If you can, I really recommend using the fresh basil as it makes the corn and zucchini fritters taste super fresh.
Meanwhile, remove the husks and fine silks from two ears of sweet corn. You want to remove the kernels. I've found the best way to do this is to hold the ear over a small bowl on an angle. Cut the kernels off the cob as you push your knife downwards. Most of the kernels will fall into the bowl…and a bunch will go all over the kitchen. It's kind of inevitable.
Combine and Make Your Patties
In a large bowl, combine your zucchini, onion, sweet corn, garlic, and basil with an egg, shredded mozzarella, flour, baking powder, and salt. Form them into ¼ to ½ inch thick patties that should resemble pancakes. This recipe will make 8-10 zucchini corn fritters.
Cooking Instructions
Heat the oil in a pan over medium-high heat. Add the fritters and cook 3-4 minutes per side. You are going to need to watch these to make sure they don't burn but cook enough to stick together. The goal is golden brown. Once cooked, transfer to a plate that is lined with paper towel to absorb any excess oil.
Enjoy your healthy zucchini and corn fritters. They're packed with flavor on their own, but they're also great with a bit of fresh tzatziki on top.
Corn and Zucchini Fritters
These fritters are packed with veggie, cheesy goodness.
Ingredients
1 pound zucchini, shredded and drained (1-2 zucchinis)
1/2 tsp. salt
1/2 cup grated white onion
1 cup fresh sweet corn (2 ears)
1 egg
1/2 cup shredded mozzarella cheese
1 clove garlic, minced
1/3 cup all-purpose flour
1 tsp. baking powder
1 tbsp fresh basil, minced
1 tsp olive oil
Instructions
Grate zucchini and place in a sieve. Add salt and stir to combine, pressing down on shredded zucchini to release as much liquid as possible.
Remove shredded zucchini from sieve and place in paper towel or cheesecloth, squeezing to release additional liquid. Place zucchini in mixing bowl.
Add grated onion, corn kerrnels, egg, shredded mozzarella, minced garlic, flour, baking powder, and basil to bowl. Stir to combine.
Heat oil in pan over medium-high heat.
When oil is shimmering, add batter to make 1/4-inch-thick pancakes. Cook 4 minutes or until golden brown. Flip and cook and additional 4 minutes.
Remove fritters from pan and place on towel-lined plate to absorb any excess oil.
Repeat as necessary with remainder of batter. Add more oil if the pan seems dry.
Notes
1. Our preferred method of removing corn kernels from the cob is to hold
the ear over a bowl on an angle. Cut the kernels off the cob as you push
your knife downwards. Most of the kernels will fall into the bowl, but some popping off around the kitchen seems inevitable.
2. One cup frozen corn can be substituted for fresh corn. Thaw corn and drain of any excess water.
3. 1/2 tsp dried basil can be substituted for fresh basil.
Nutrition Information:
Yield:

8
Serving Size:

1
Amount Per Serving:
Calories:

83
Total Fat:

3g
Saturated Fat:

1g
Trans Fat:

0g
Unsaturated Fat:

1g
Cholesterol:

27mg
Sodium:

254mg
Carbohydrates:

12g
Fiber:

1g
Sugar:

3g
Protein:

4g