The
Breville BES870XL Barista Express Espresso Machine
is a serious espresso maker. Twice the width of a drip coffee maker and in shiny stainless steel, this espresso maker is imposing. Its grinder, pressure gauge, and bean hopper make the Breville Barista Express look like it's meant to produce fast, barista-quality espresso shots. And it does.
Unlike other semi-automatic espresso machines at a similar price point, the Breville Barista Express has several high-end features that help make it one of the best espresso machines available. Specifically, the integrated conical burr grinder in the Breville BES870XL ensures that the grounds used are the freshest possible (ground in the moment), making the espresso produced the best it can be. It also saves you the hassle of separately grinding the beans and then tamping. This type of integrated grinder is usually only found in semi-automatic machines and speeds up the brewing process significantly.
The pressure gauge also helps make the Breville Barista Express a stand out, showing you that the espresso machine is pushing hot water through the coffee in the optimal pressure range, thanks to its 15-bar pump. Not only does it help make reliably great espresso shots, but it's the mark of a solid, consistent espresso maker.
As a semi-automatic espresso machine, the Breville BES870XL gives you a lot of control over the specifics of your coffee drink. For novice baristas, the two dual-wall pressurized filters automatically regulate the machine's pressure, resulting in the greatest depth of flavor. But if you want to play with the options a little more, you can try the two single-wall, non-pressurized filters. These filters will you experiment with adjusting the size of the grind, how much espresso you add, the pressure used for tamping, and more.
When you factor in great shots, a sleek-looking machine, and easy cleaning, it's clear why Breville Barista Express reviews are so positive.
Breville BES870XL Espresso Machine Features
Integrated Conical Burr Grinder. Just add your selected beans straight into the bean hopper and watch the conical burr grinder extract every ounce of flavor and aroma possible thanks to maximizing the surface area of the grinds. The hopper's locking system allows for easy removal, storage, and cleaning.
Grind Selection Dials. From fine to coarse, choose the size of your grind. The easy-to-read dials also let you indicate whether you are using a single- or double-wall filter basket, and the machine automatically selects how much freshly-ground espresso to use.
54mm Tamper. Magnetized for storage but easily removable for expert tamping
Grinding Cradle. Hands-free. Simply push the portafilter into the cradle and the fresh espresso grounds are dispensed right into the filter. Grinder automatically stops when the desired amount has been dispersed.
Pressure Gauge. Monitors extraction pressure so you can see that you're getting consistently great shots with every use.
Other Features. Thermocoil heating system; Volumetric control; 'Clean Me' indicator light; cleaning kit; 360-swivel action steam wand; auto-purge function; removable drip tray; "Empty Me" indicator.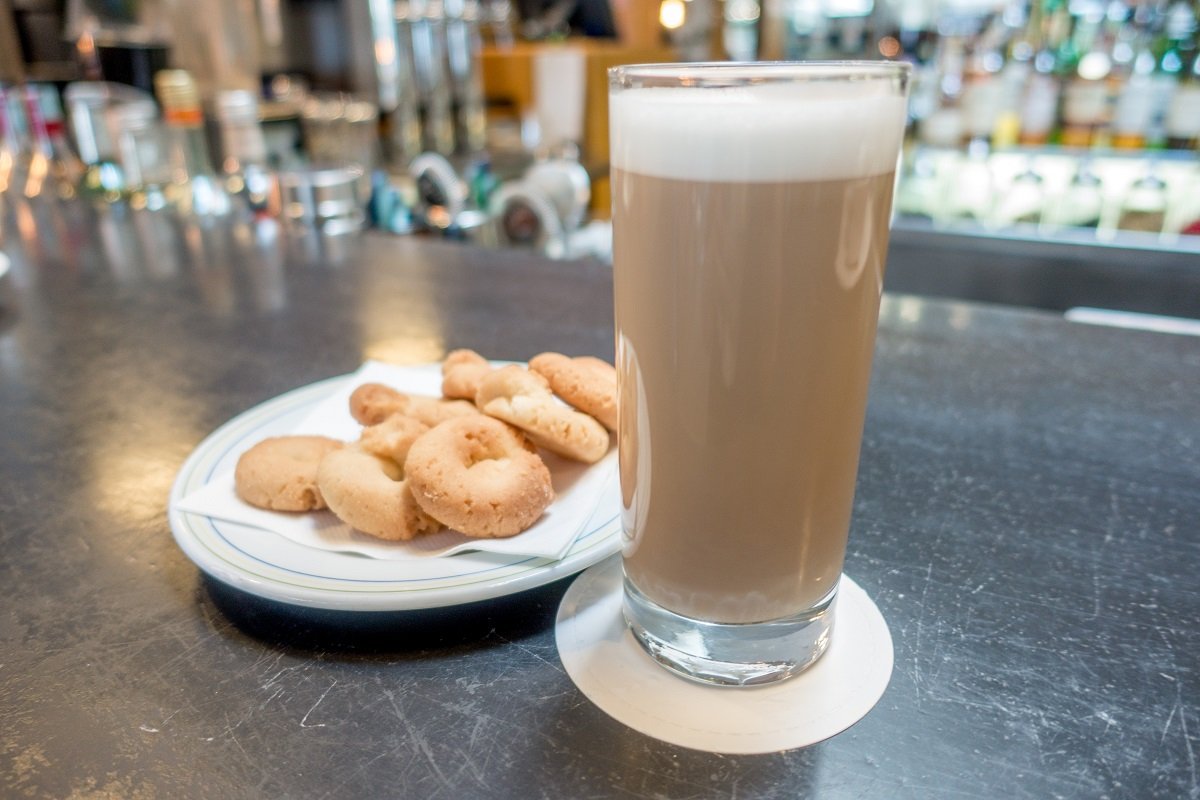 What do Breville Barista Express owners like?
1. Great features usually found in higher priced machines
2. High quality construction with durable parts
3. Easy to clean
What could be better?
1. Finding the perfect settings may require some trial and error, but the detailed operating manual helps
2. Drinkers of americanos (which require more water) would like a larger water reservoir
3. Drip tray fills quickly
Breville BES870XL Review Summary
You never have to guess about the quality you're getting from the Breville BES870XL Barista Express, which allows you to go from bean to drink in less than a minute.
>>Looking for a different espresso machine? Check out the Gaggia Brera or some of my other favorite espresso makers<<



IBelieveICanFry.com is a participant in the Amazon Services LLC Associates Program, an affiliate advertising program designed to provide a means for sites to earn advertising fees by advertising and linking to amazon.com, amazon.co.uk, amazon.ca. Amazon and the Amazon logo are trademarks of Amazon.com, Inc. or its affiliates.