In our house, football is everything. Growing up in Texas, a love of football is instilled from an early age, and now that we live in Philadelphia, I've adopted a second team (it's only a small problem that they're huge rivals). All this football means a need for game-watching snacks both at home and that work well for parties. This hot corn dip recipe fits the bill perfectly—it's a crowd-pleaser and transports well, but it's also great if I want to keep it all to myself!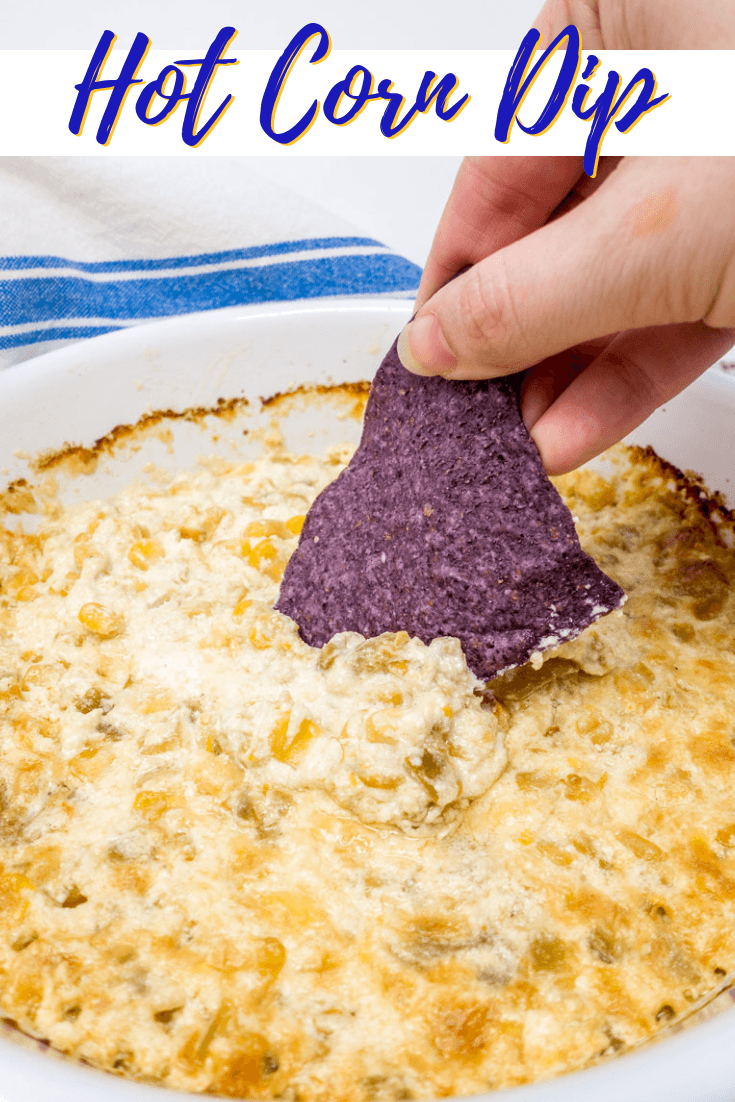 Unlike the Velveeta Rotel nacho dip of my youth, this hot Mexican corn dip is made with real cheese rather than a processed cheese block, which is always a selling point in my book. Thanks to the green chiles and peppers in the Mexican corn, it's also packed with flavor. I don't love things that are too hot, though, so this cheesy corn dip is a great option because it's delicious but doesn't set my mouth on fire.
Because there's never enough time in the day—especially if we're headed to a party or having company over—I love that this easy corn dip is also really simple to make. You just stir the ingredients together and pop it in the oven. Before you know it: voila! Tasty fiesta corn dip.
Looking for another dip? Check out our hot, cheesy chili dip or cold spicy crab dip.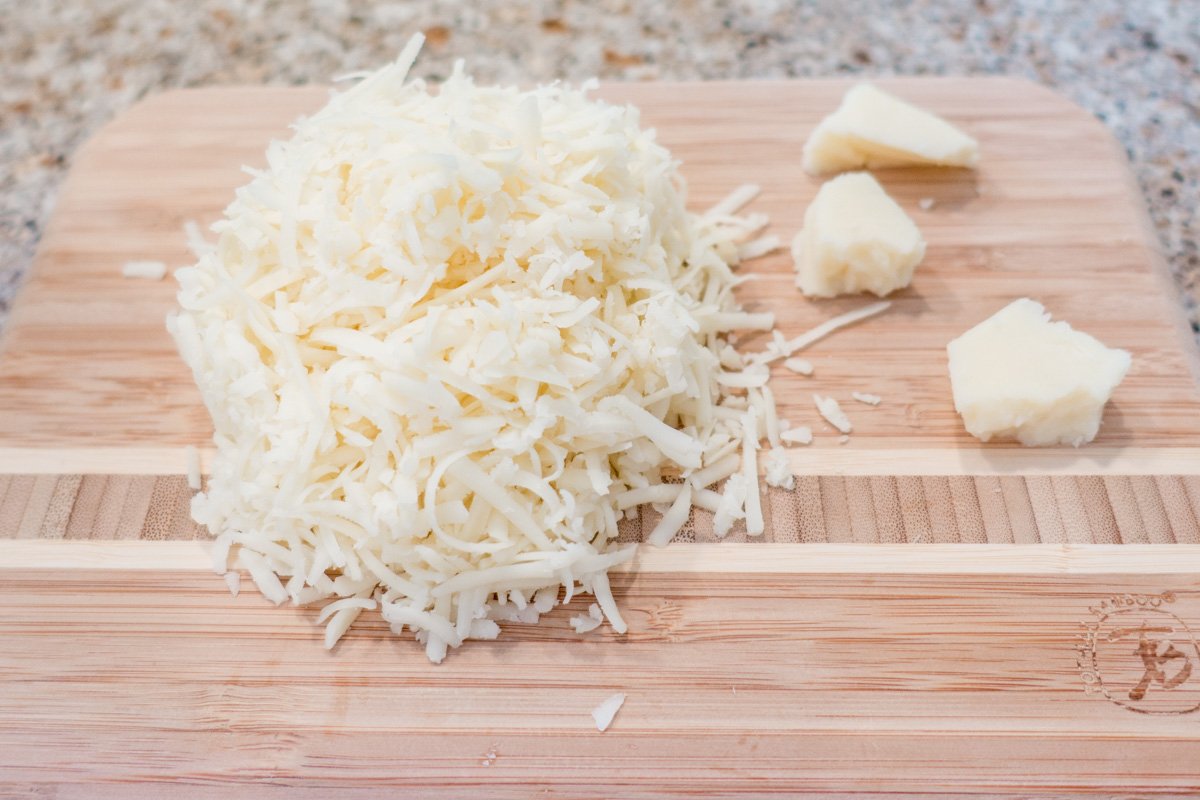 There are a couple of things worth noting about the ingredients for this dip. First thing's first—the corn. I've chosen to use canned Mexican corn for ease. If you're making this for a summer BBQ, by all means, go with fresh corn—about 3-4 ears will be perfect. Alternatively, you can use 1.5 cups frozen corn. If you don't use the Mexican corn, you may want to add diced red onion or bell pepper for additional flavor, but that's not crucial because you'll still get flavor from the chiles.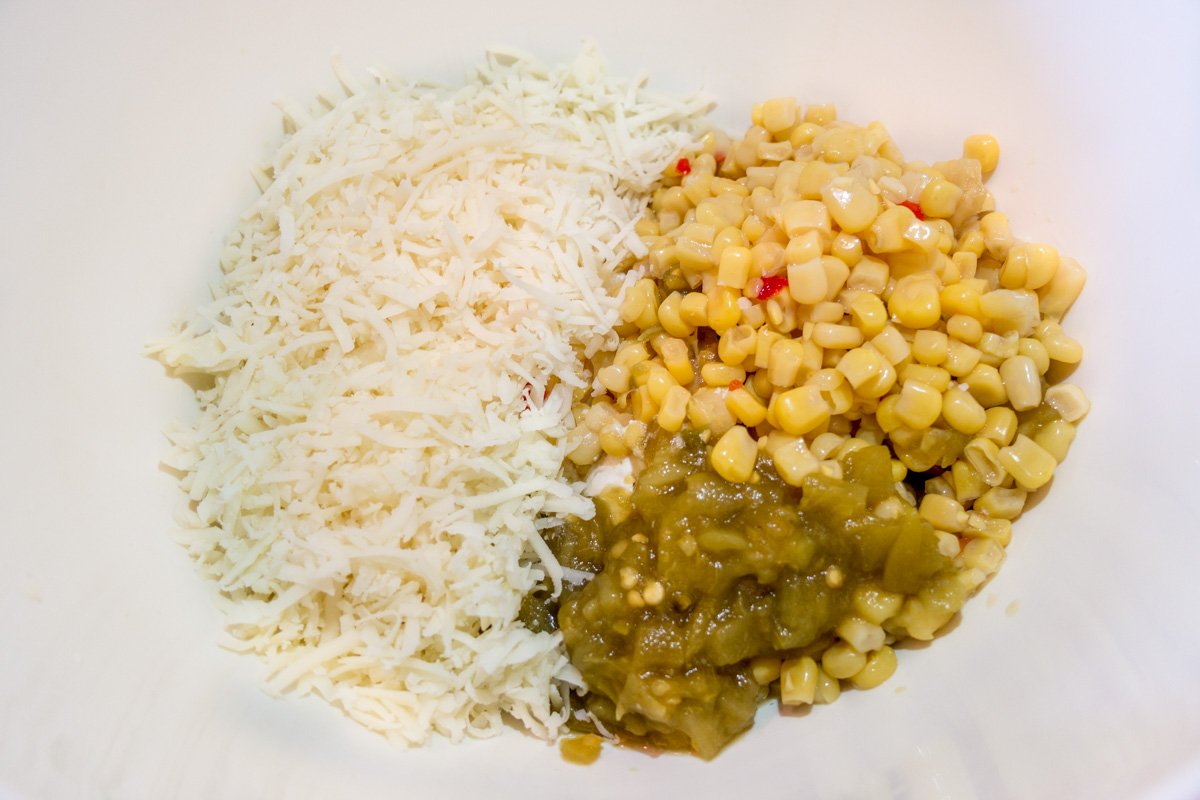 Secondly, when it comes to mayonnaise, choose wisely. In Jamie's Southern tomato sandwich recipe, she talked at length about her feelings on the abomination that is Miracle Whip. The same is true here. Go with real mayo only. Helmann's is usually my choice, but there are other good ones.
You can serve the spicy corn dip with anything that sounds good to you. Some people prefer carrots and celery sticks while my personal favorite is tortilla chips. Serving the hot corn dip with Fritos is also always a winning solution.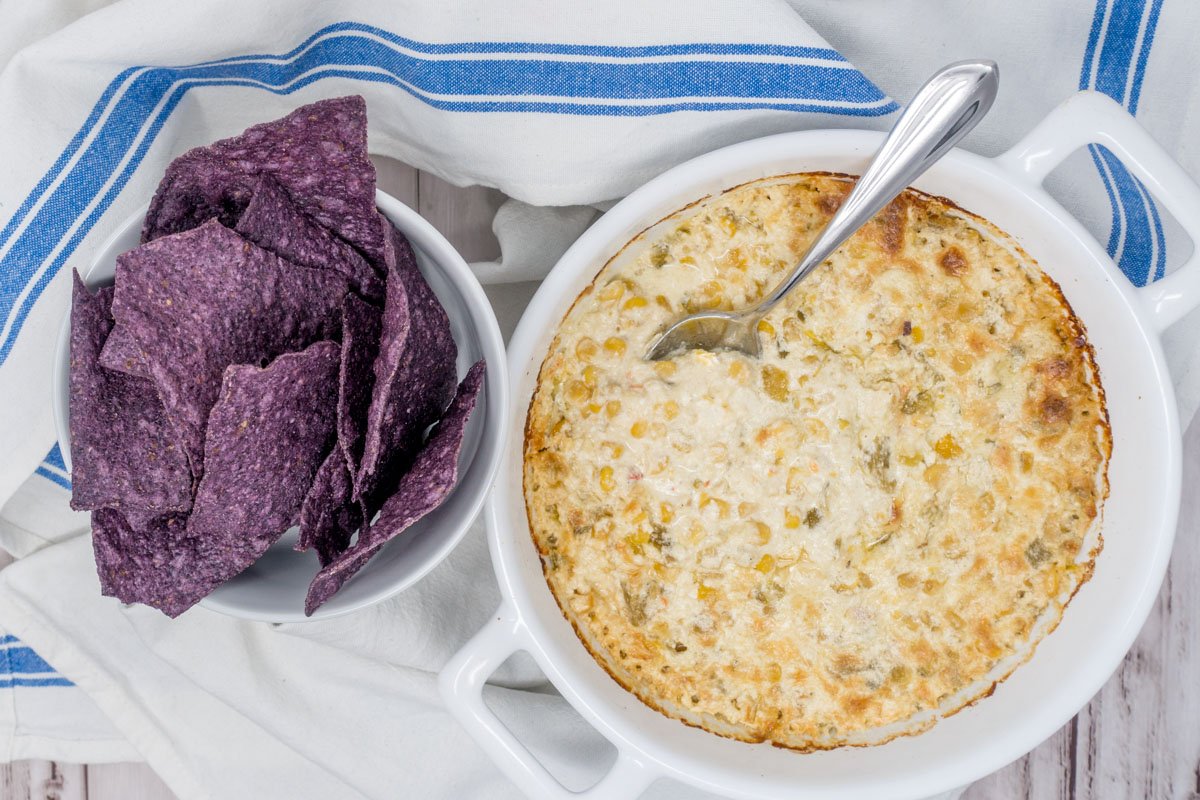 Hot Corn Dip
This delicious, flavorful dip is great for a snack at home or to take to a party. 
Ingredients
1 11 oz. can Mexican corn, drained
1 4.5 oz. can chopped green chilies, drained
1/2 cup mayonnaise
1 cup grated Monterey Jack cheese
1/3 cup grated Parmesan cheese
8 oz. ricotta cheese
Instructions
Preheat oven to 350 degrees.
In a large bowl, combine corn, green chilies, mayonnaise, Monterey Jack, Parmesan, and ricotta.
Spread the mixture into a greased 8" baking dish. Bake for 35 minutes or until bubbly around the edges.
Serve with corn chips or vegetables.
Nutrition Information:
Yield:

10
Serving Size:

1
Amount Per Serving:
Calories:

202
Total Fat:

15g
Saturated Fat:

5g
Trans Fat:

0g
Unsaturated Fat:

9g
Cholesterol:

25mg
Sodium:

227mg
Carbohydrates:

10g
Fiber:

1g
Sugar:

2g
Protein:

8g