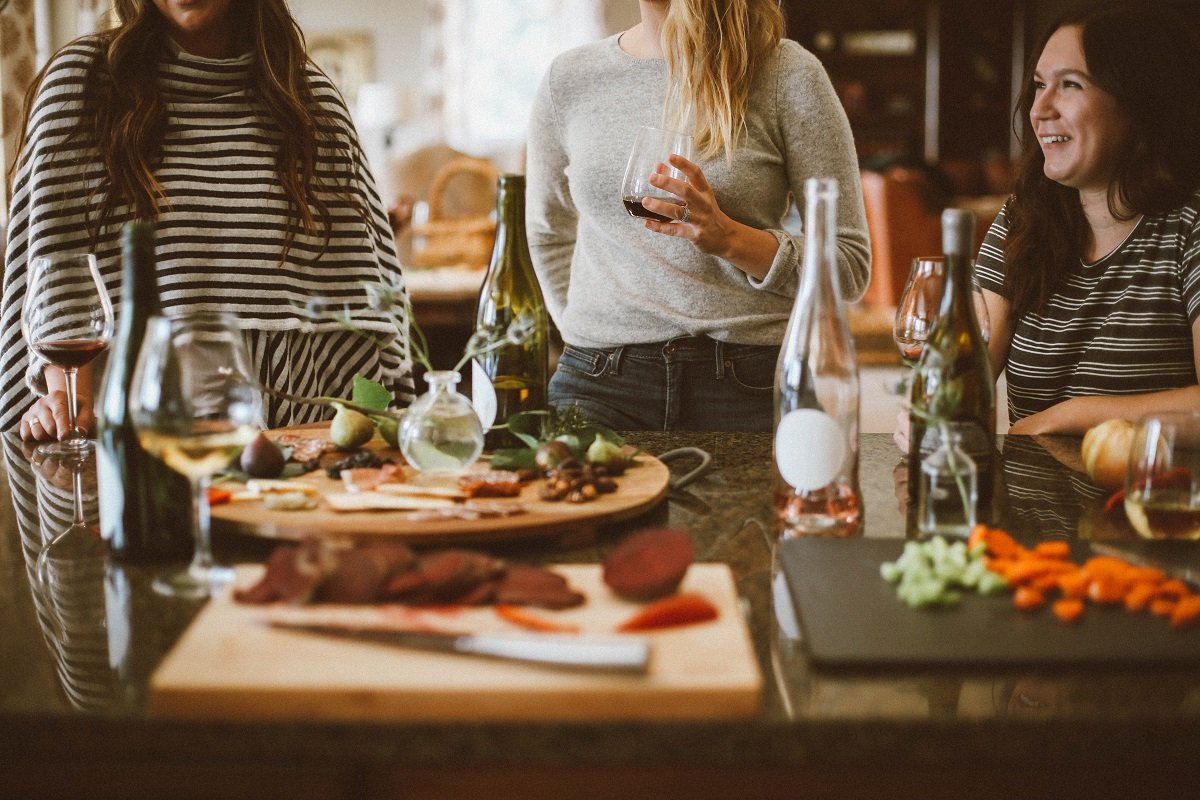 Welcome home! There's nothing quite like having your own first home. It has become a rite of passage to throw a house warming gathering with your friends and family. However, hosting a party like this can make people nervous. Here's everything you need to know about housewarming party etiquette and food ideas for your big event.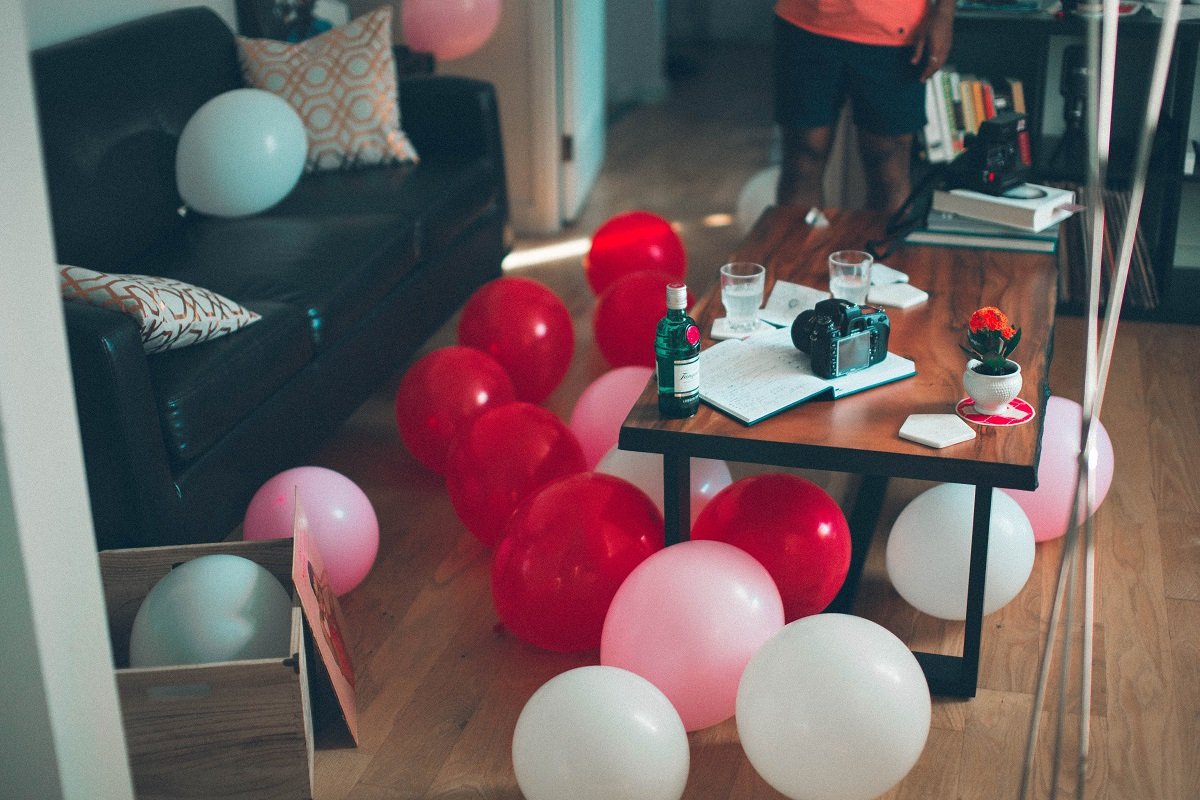 When I first moved into my own place, I felt liked I'd made it. It felt like I achieved something with my life. I invited all of my colleagues over for a bash, but I didn't really understand housewarming etiquette, so I made a few mistakes. This guide will tell you everything you need to know – either as a host or a guest. So, happy housewarming!
Housewarming Etiquette for Guests
As a guest, you have a very important role: to congratulate the host. You have been invited to the party because the host considers you an important person in their life and they want to share this milestone event with you. Housewarmings are less formal than other kinds of parties, but you should still follow polite courtesies.
Things you'll want to remember:
You are a guest in someone's home. A housewarming is really an open house party designed to showcase the home and the host's talents at throwing an event. Respect the host's home like it is your own and do not wander into any rooms with closed doors.
If you receive a formal housewarming invitation, respond by the deadline. Your host will need an accurate headcount for food and planning purposes.
Arrive on time for the party (or 15 minutes fashionably late) and don't overstay at the end.
At the party, ask the host if there is anything you can do to help. Planning a party takes a lot of work and your host will appreciate the extra hands.
If your host is planning some housewarming party games, be a good sport and participate. Your host is trying to facilitate interactions among the guests and you can help them by making it easier.
If your host doesn't need help, spend time mixing and socializing with other guests while taking an opportunity to look at the host's home.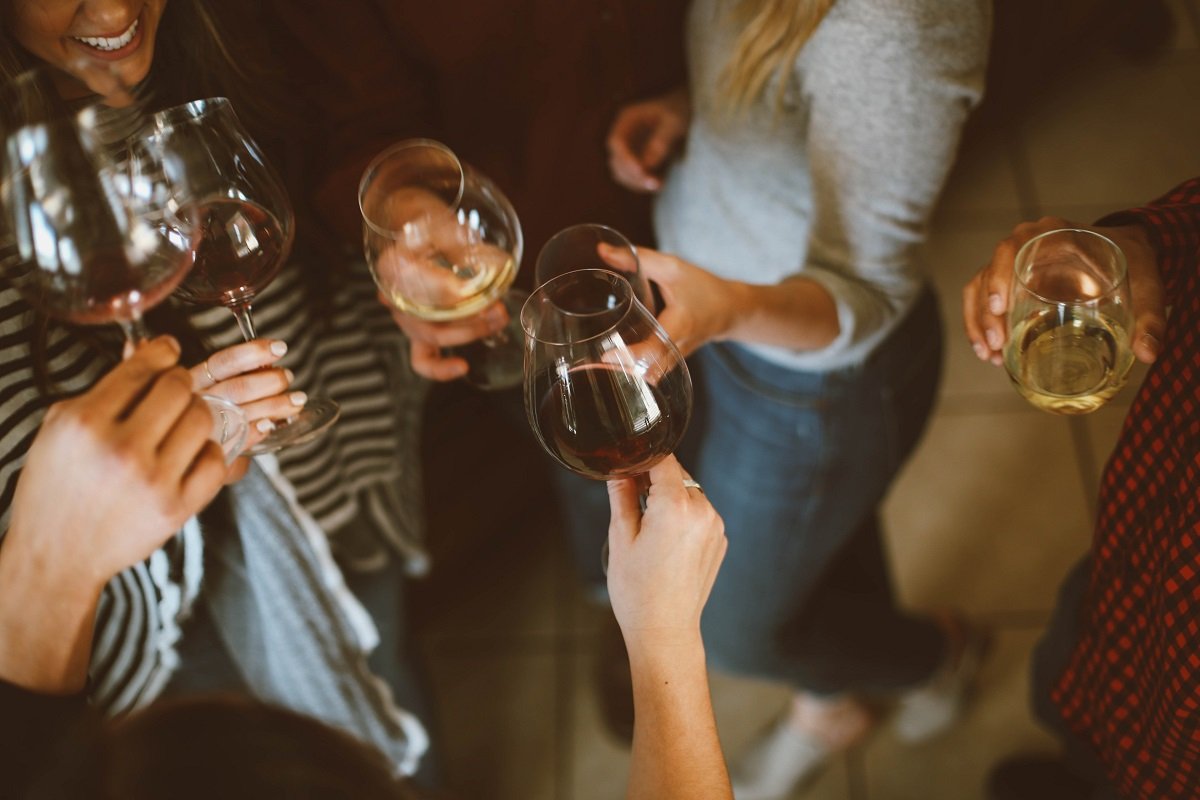 A Special Note: Housewarming Gifts Etiquette for Guests
If you are invited a party, it is common that you would bring a small housewarming gift, or at the very least a card with a thoughtful message in it. There's no right answer on what to bring or what gift is most appropriate.
Typically, guests bring something that is designed for use in the home. Good housewarming gifts are things like Tupperware, small appliances, a unique serving bowl, kitchen decorations (like hand towels, placemats, or table runners), or similar houseware items.
However, in my experience, unless you know the host and their personal tastes very well, buying a gift for them can be difficult. Over the years, I've decided the best housewarming gifts are something practical the host might like, but also something that is consumable and won't stay around for a long time (i.e., the host has to agonize over getting rid of a gift they don't like).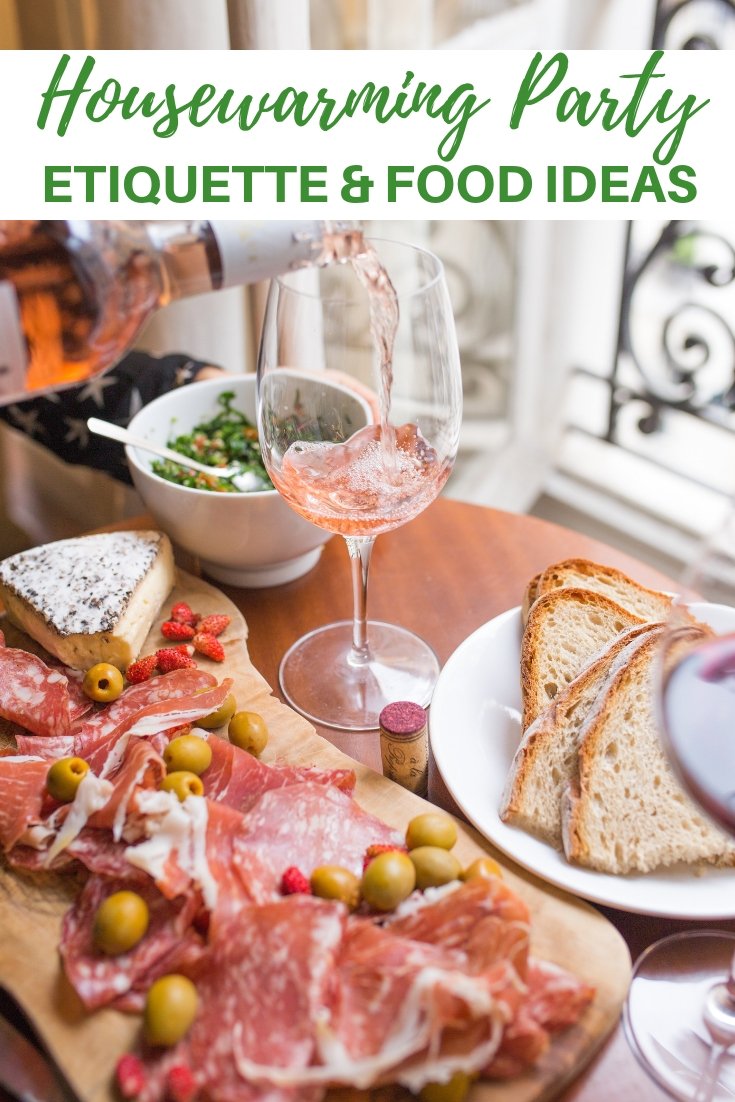 Practical housewarming gifts for new homeowners are bottles of wine, a subscription to an "of-the-month" club (like wine of the month, beer of the month, cocktail of the month, cheese of the month, bacon of the month, etc.), candles, or some kind of gourmet food item. These gifts are practical and, if the host doesn't like them, aren't going to stay around for years.
Remember, unless your housewarming host has explicitly asked you to bring something to serve at the event, it is bad house warming party etiquette to bring foods to be consumed at the party. It implies the host doesn't know what they are doing.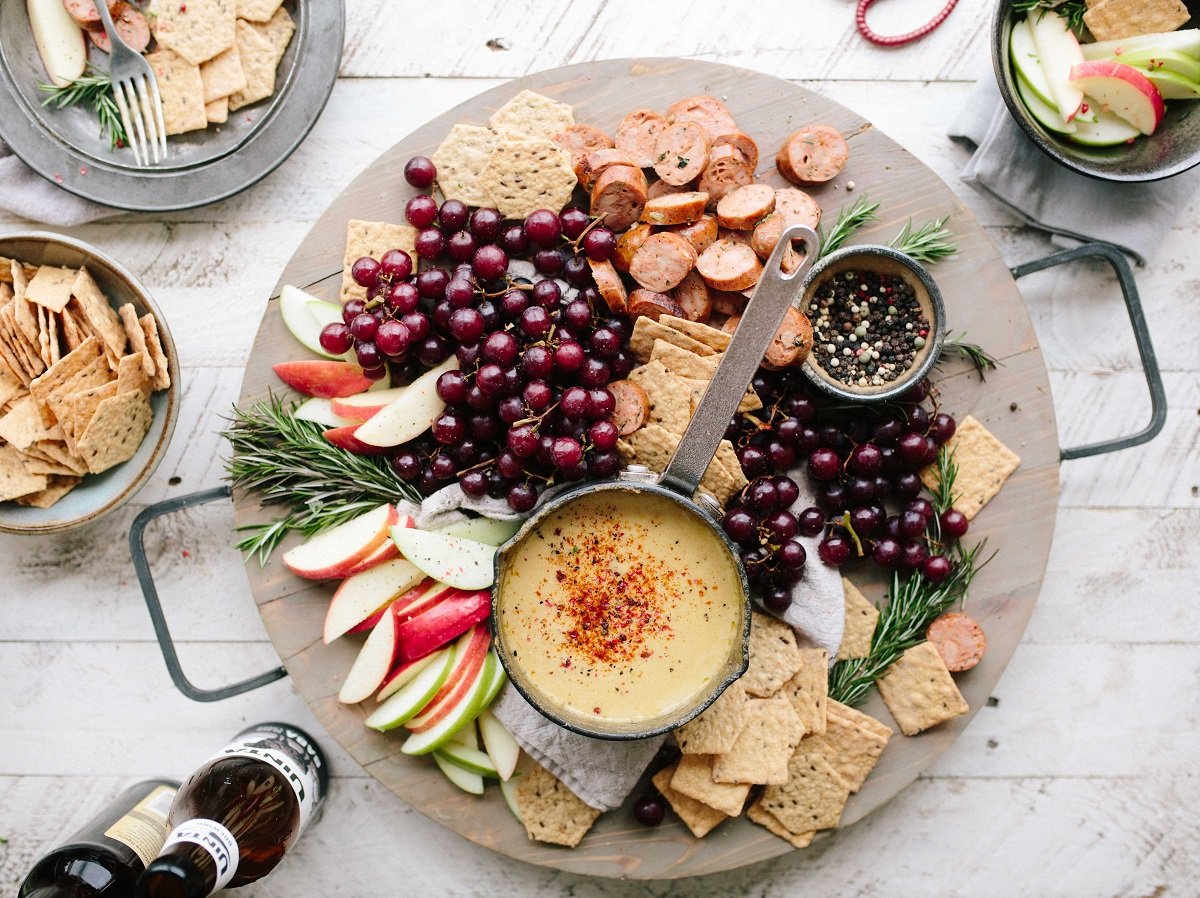 Housewarming Party Etiquette for the Host
Hosting a house warming party is a rite of passage for you. It signals your achievements, while allowing you to showcase your talents as a party host. When you move into a new place, don't be surprised if your friends and family will expect you to host a party.
Hosting can be a lot of stress and you should carefully research and consider your housewarming party ideas. Whatever you decide, the event should be a reflection of you and your tastes, and you should invite those people who are most important in your life.
Things you'll want to remember:
If you are sending a formal housewarming party invitation (and you should), it needs to be sent at least four weeks before the party. You can send either a printed invitation in the mail or an e-mail invite. In either case, you should provide all the pertinent information for your guests: date, times, address, the kind of food they should expect (finger foods, seated dinner, etc), and also provide an RSVP date and ask if your guests have any dietary restrictions.
Don't sign up for a housewarming registry, and certainly don't tell your guests about it. It's just kind of tacky.
Research housewarming party food ideas about two weeks in advance and carefully plan your menu. (See section below for food ideas)
It is appropriate and common to serve alcoholic beverages at your housewarming. This will usually mean beer or wine, but mixed drinks are sometimes served if you are having a themed event.
Housewarming favors are becoming increasingly common to give to guests. I wouldn't recommend it as it will be just one more thing to do at an already busy time in your life.
Ensure your home is neat and tidy before your guests arrive. You are trying to impress your guests, so make sure you are completely moved in and unpacked.
After your party, send each guest a personalized thank you note, whether they provided house warming gifts or not. Each guest matters and their involvement should be recognized.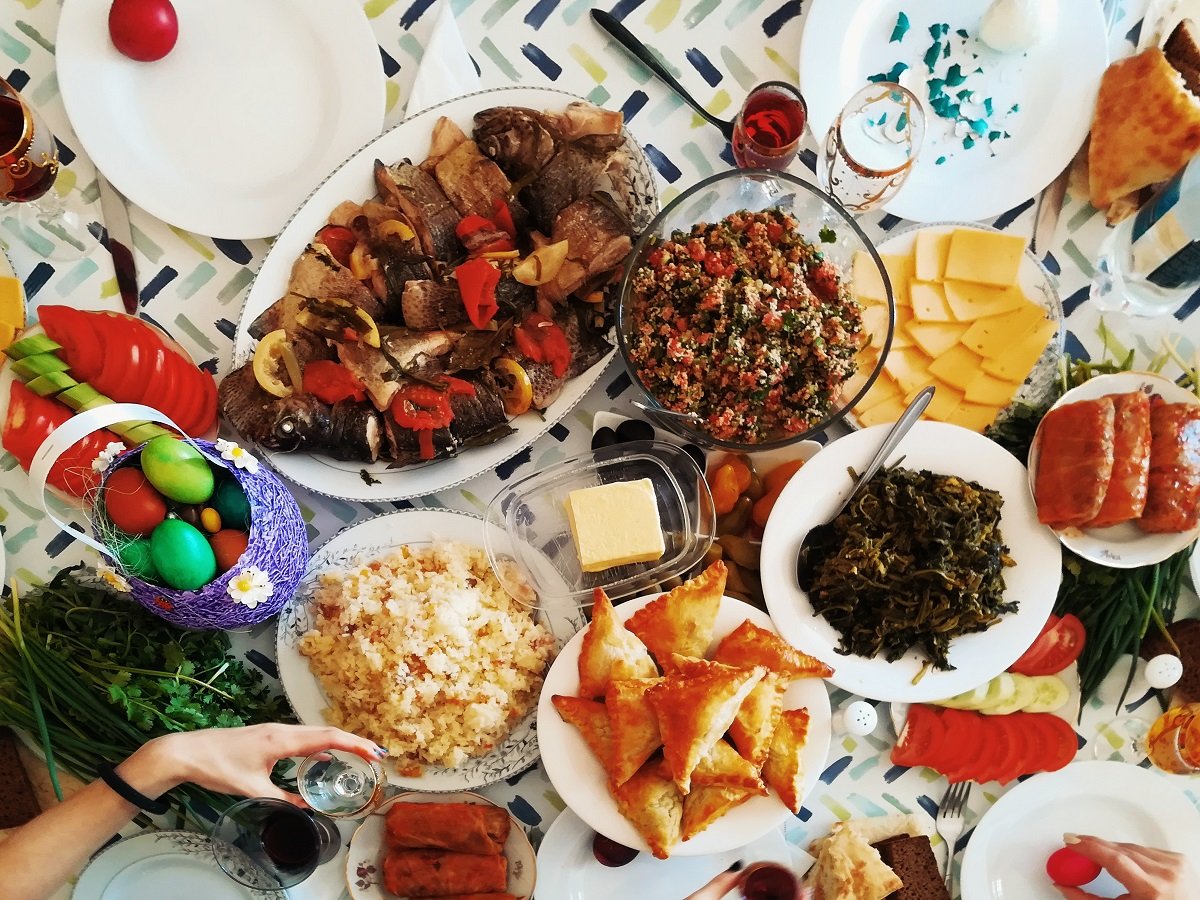 Housewarming Party Food Ideas
Food is an important part of your housewarming event. Yes, it is possible for you to have catering and serve someone else's creation, however, most guests will be looking for you to serve something you made. The housewarming food you serve should be a reflection of you.
That's not to say you need to spend days slaving away over a stove to make this happen. I recommend creating a limited menu that features a handful of hors d'oeuvres-style foods. Nobody wants to struggle with a big plate while balancing a glass of wine and trying to carry on a conversation. Keep it simple for your guests. You should select easy finger foods and have small cocktail plates and napkins available.
Here are some good housewarming party foods:
Crudité try or vegetable platter: Keep it simple and place ample items that people like such as cucumbers, carrots, snap or snow peas, cherry tomatoes, and celery sticks. Have a simple ranch dressing dip available.
Charcuterie: Also known as a meat and cheese board, this makes a perfect accompaniment to the crudité tray. On your charcuterie board, you should have a mix of at least four cheeses, which will usually include three hard cheeses like swiss, cheddar, and something like an Manchego, as well as one soft cheese like a brie or a goat cheese. Plus, you should have three or four meats. A prosciutto and a salami are both required, plus one or two others.
Spring rolls or egg rolls: At a party, please love these! You'll never have enough of them. I don't actually make these from scratch. I usually get them from a grocery warehouse type store.
Devilled eggs: While I'm personally not a fan, these are always popular at a party, so I have a small tray of them.
Skewers or Meat: You'll need some kind of a meat at your party. I recently adapted my Grilled Hawaiian BBQ Chicken recipe into skewers. Follow this recipe, but when you are done, cut the chicken into bite-sized pieces and alternate with pieces of the grilled pineapple on a bamboo skewer. Trust me, it's a hit!
Side dish: Breaking my own rule of keeping things as finger foods, I have to include my Hawaiian Macaroni Salad. I cannot have a party or event without receiving the inevitable request for this dish. Guests love it and it is very filling. As a bonus, it is incredible easy to make, however, it does need to set up in the refrigerator, so make sure you prepare it two to three days in advance.
Remember, a housewarming party is the exact opposite of a moving party! At a moving party, your friends bring the food, the beverages, the entertainment, and the labor to help you. But, housewarming parties are all about you! You need to provide the food, the beverages, and the entertainment. Happy housewarming!
More helpful items