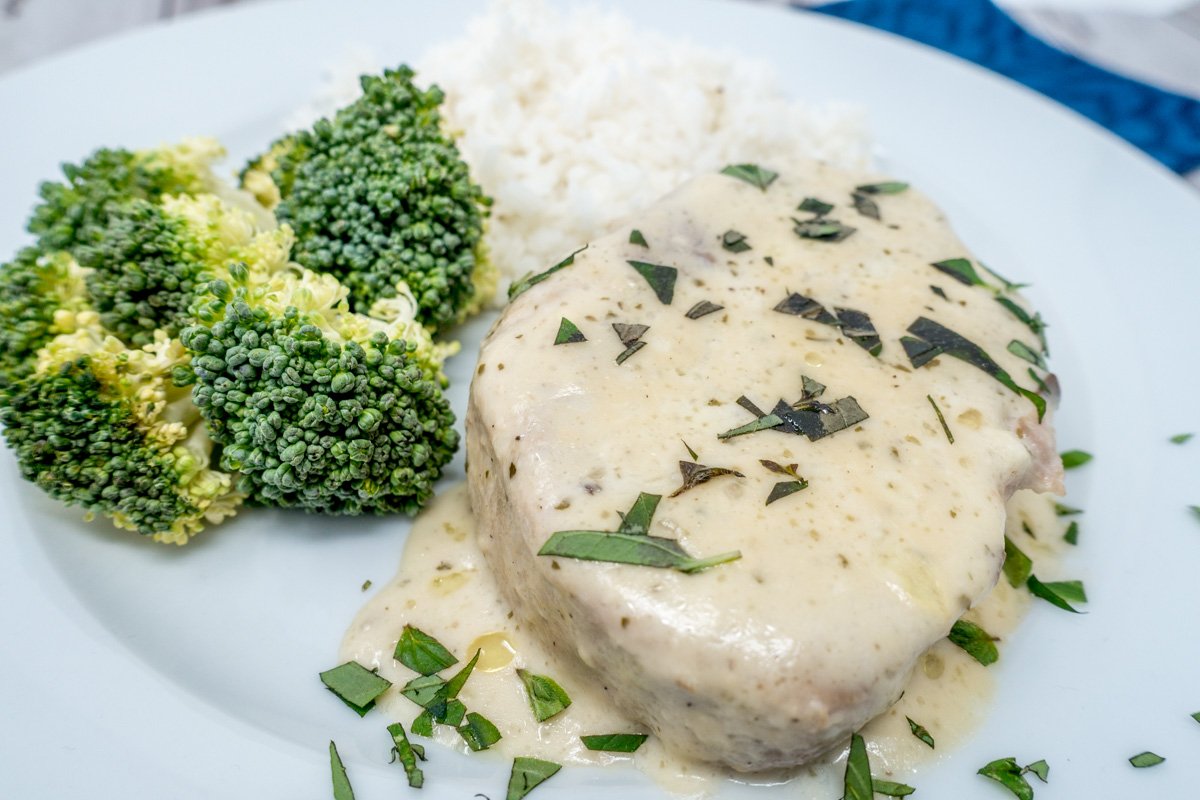 Fall just begs for hearty meals that make you feel warm inside. Even better if they take almost no effort. That's why I love these easy ranch slow cooker pork chops so much. You can prepare them quickly and come back to a fabulous meal.
This pork chops recipe is straightforward, and many of the ingredients are likely already in your pantry.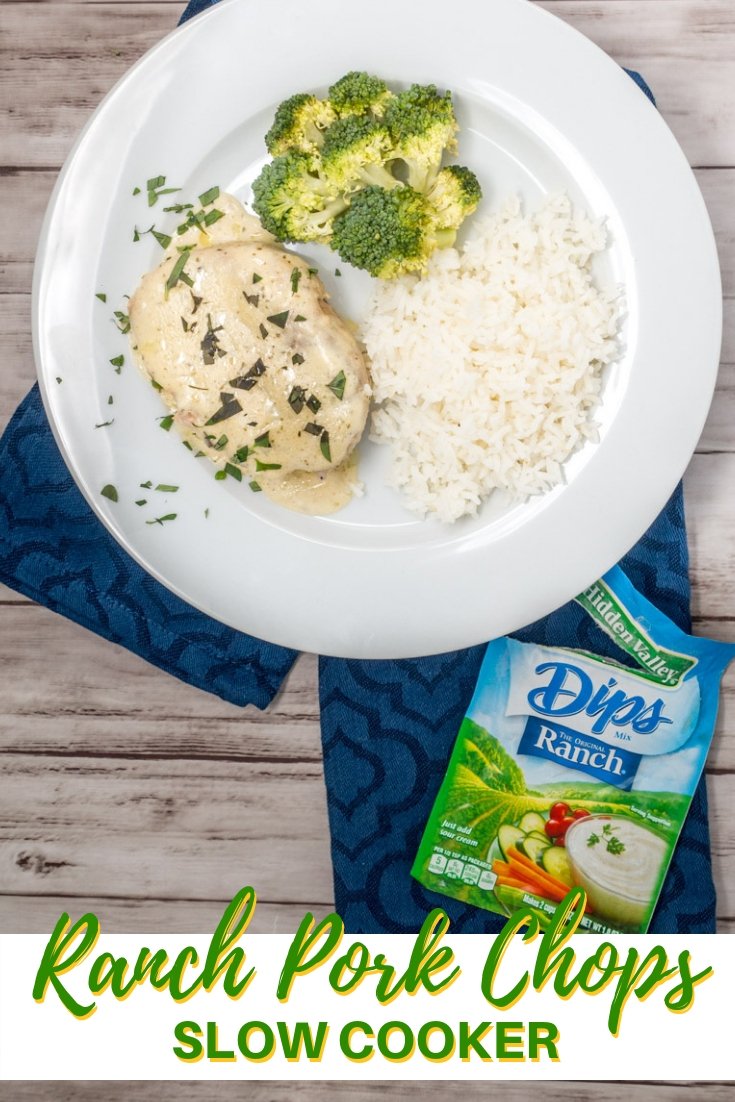 Ode to the slow cooker
Like the espresso maker, the slow cooker is an essential element of my kitchen. It lets me throw in the ingredients in moments and return to 6 or 8 hours later to a perfectly cooked meal. It's the easiest way to make dinner and heave plenty of leftovers for work lunches, too.
To be fair, I've made some slow cooker dishes that require a fair amount of prep. I've had to purée whole oranges and make fancy sauces to go with the dish, but I try to stay away from that as much as possible. For me, a slow cooker meal is 100% about ease and deliciousness.
To increase the ease factor even more, I like to use slow cooker liners. Meats used in a slow cooker are usually fattier than other cuts, so they can be messy, and sauces that cook for a long time can leave a ring around the slow cooker. Using a liner takes care of all that quickly and leaves me with very little clean up.
Interested in more slow cooker recipes?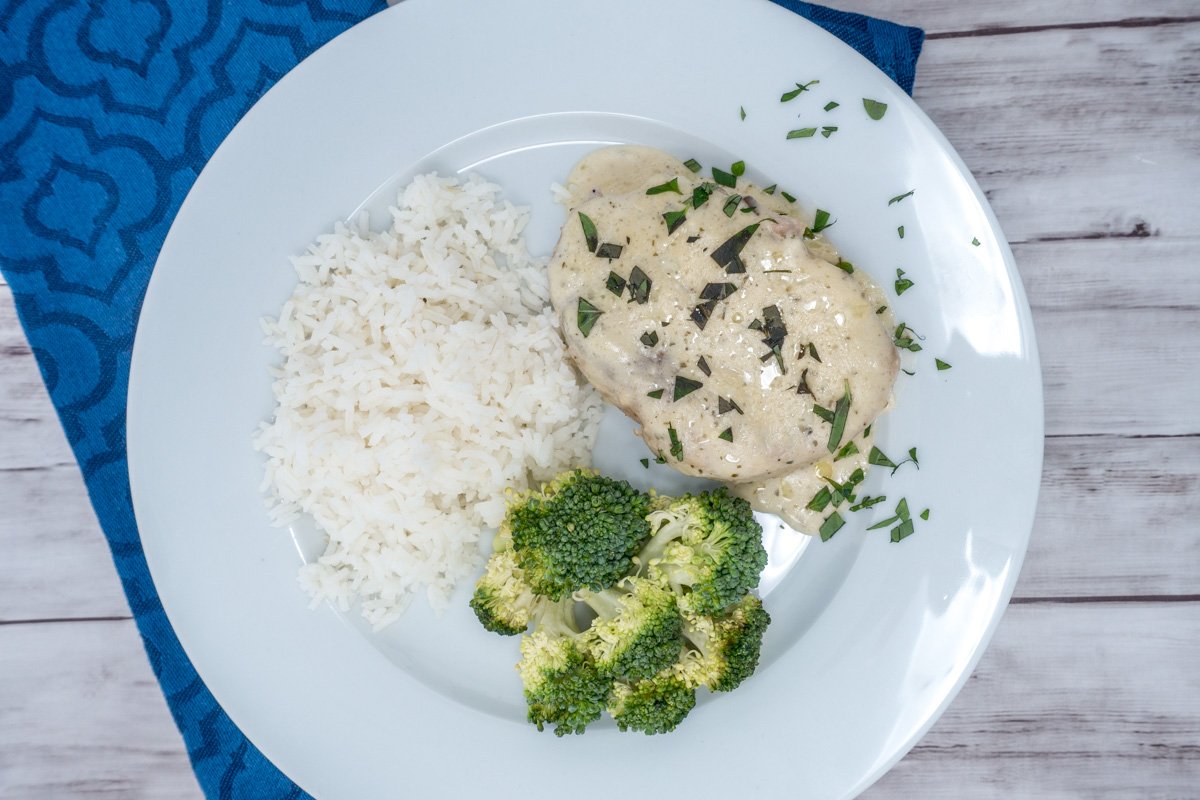 How to Make Slow Cooker Ranch Pork Chops
Making these ranch smothered pork chops is the simplest thing I've done in awhile. Maybe even simpler than the no-knead English muffin bread.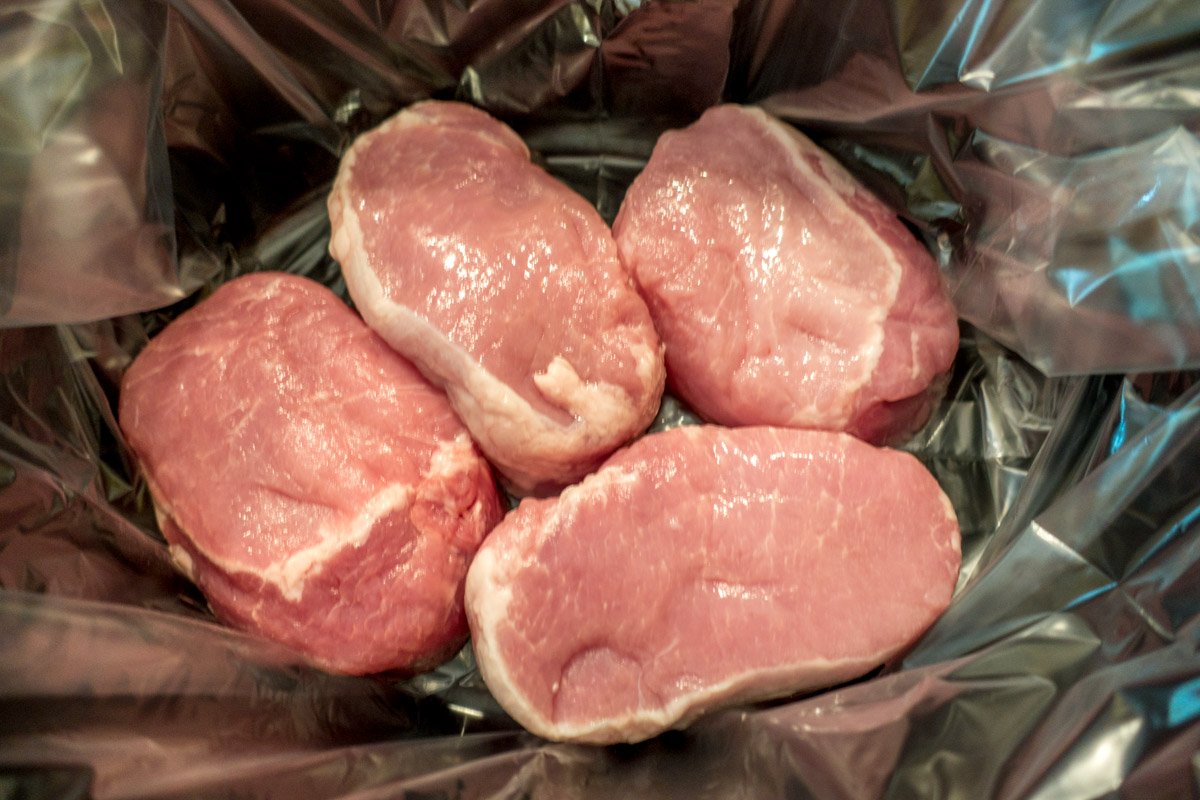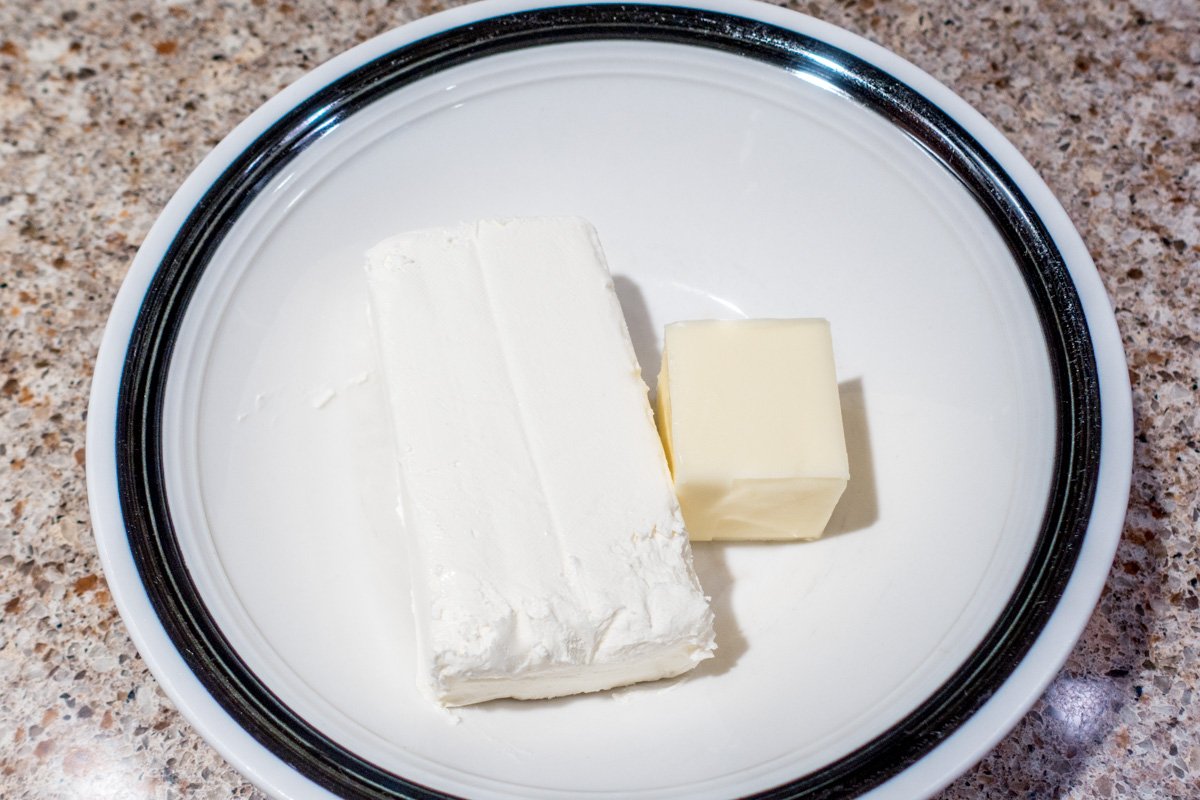 Add the pork chops (they can even be frozen, if that's what you have on hand), the soup, and the dressing mix. Turn the slow cooker on low heat and leave for 7 hours. Come back, and enjoy your tender, flavorful dinner.
The smothered pork chops can be served with a variety of for a low-maintenance dinner. We served these creamy pork chops with rice and broccoli, but mashed potatoes, noodles, or any fresh vegetables would work great.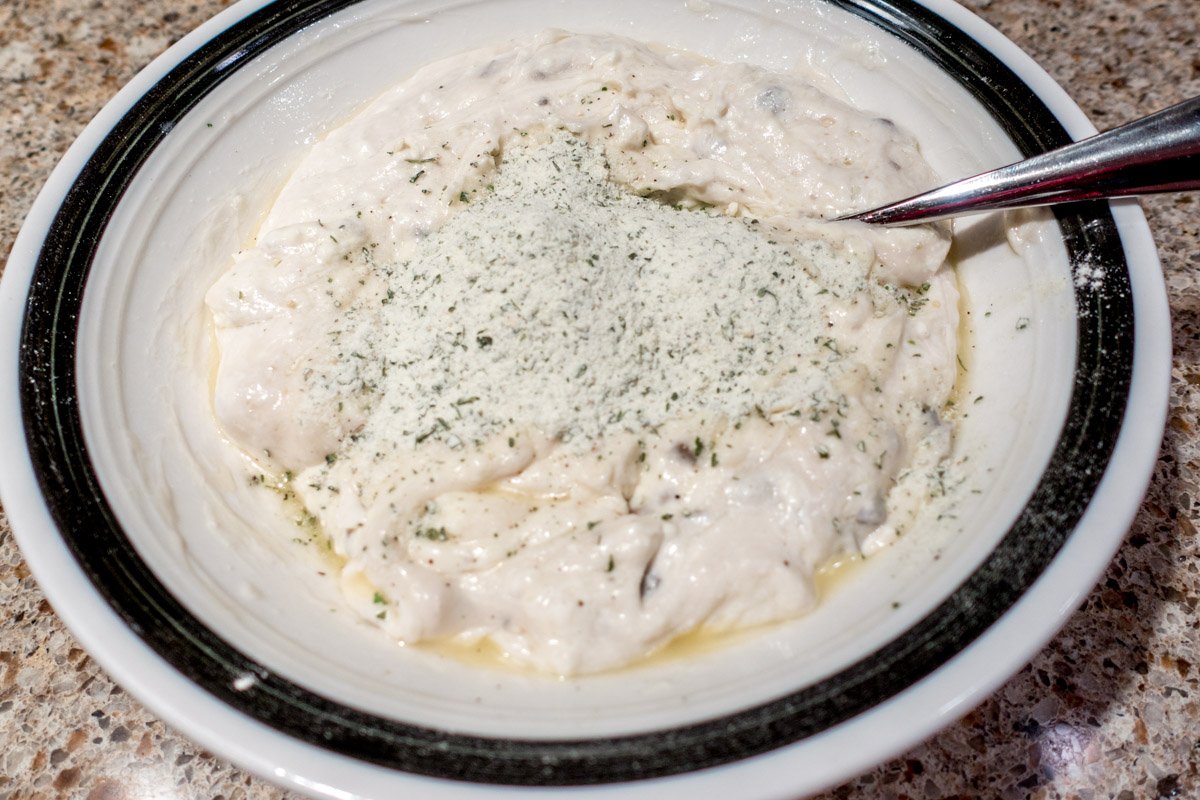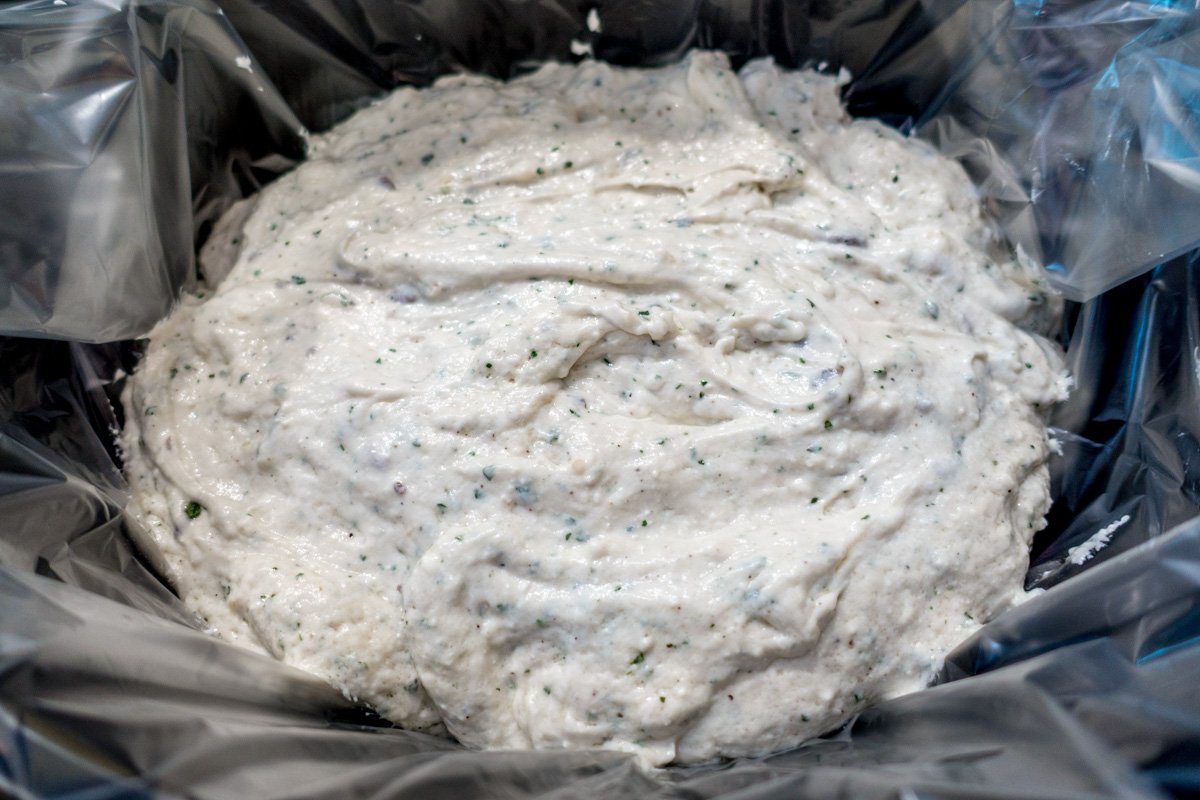 Slow Cooker Creamy Ranch Pork Chops
Yield: 4 servings

Prep Time: 10 minutes

Cook Time: 7 hours

Total Time: 7 hours 10 minutes

This easy pork chop dish is filling, simple, and made with many ingredients you probably already have in your pantry.
Ingredients
1 8 oz package cream cheese
4 tbsp butter
1 10.75 oz. can cream of mushroom soup
1 package ranch dressing mix
4-5 boneless pork chops
Instructions
Place cream cheese and butter in a microwave-safe bowl. Microwave in 30-second increments for 1-2 minutes to soften the cream cheese and melt the butter. Stir to combine.
Add the cream of mushroom soup and the ranch dressing mix to the cream cheese and butter mixture. Stir to combine.
Place pork chops in slow cooker.
Add mushroom sauce to slow cooker on top of pork chops.
Cover and cook on low for 7-8 hours.
Notes
If not using a slow cooker liner, spray the slow cooker with cooking spray before adding the pork chops.

When you add the sauce to the slow cooker, it will be thick. For a thinner sauce, stir in 1/2 cup of milk.
Nutrition Information:
Yield: 4 Serving Size: 1
Amount Per Serving: Calories: 778Total Fat: 59gSaturated Fat: 28gTrans Fat: 1gUnsaturated Fat: 27gCholesterol: 217mgSodium: 1549mgCarbohydrates: 13gFiber: 1gSugar: 4gProtein: 52g
More helpful cooking items