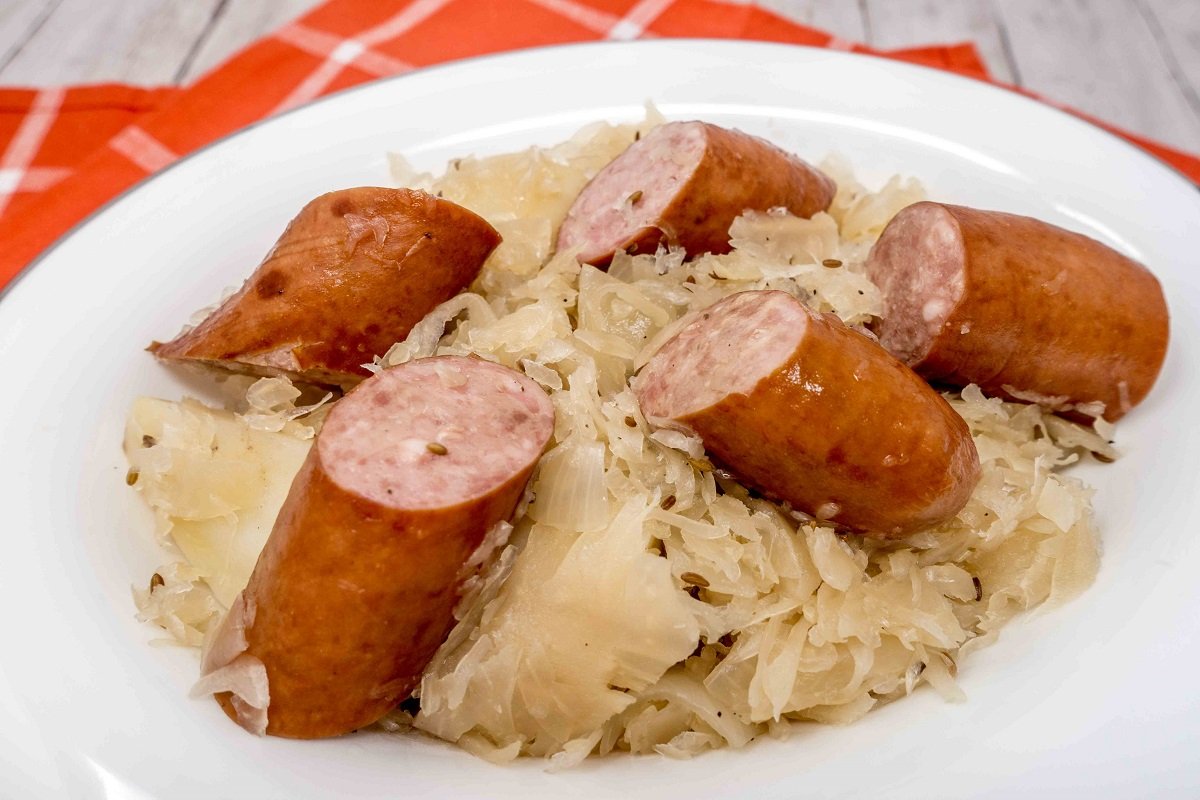 One of the great things about travel is falling in love with a food and then bringing it home with you. Seven years ago, I had the chance to take a road trip with some friends from Nuremberg, Germany through the Czech Republic to Krakow, Poland. It was two weeks of heaven…and delicious food. But the holy trifecta—kielbasa and potatoes and sauerkraut—was my favorite of the entire trip.
While on the road, I consumed vast numbers of Polish kielbasa and sauerkraut meals. Along the way, I became evangelical about this dish. And coming home to the American South, I vowed to perfect my own recipe.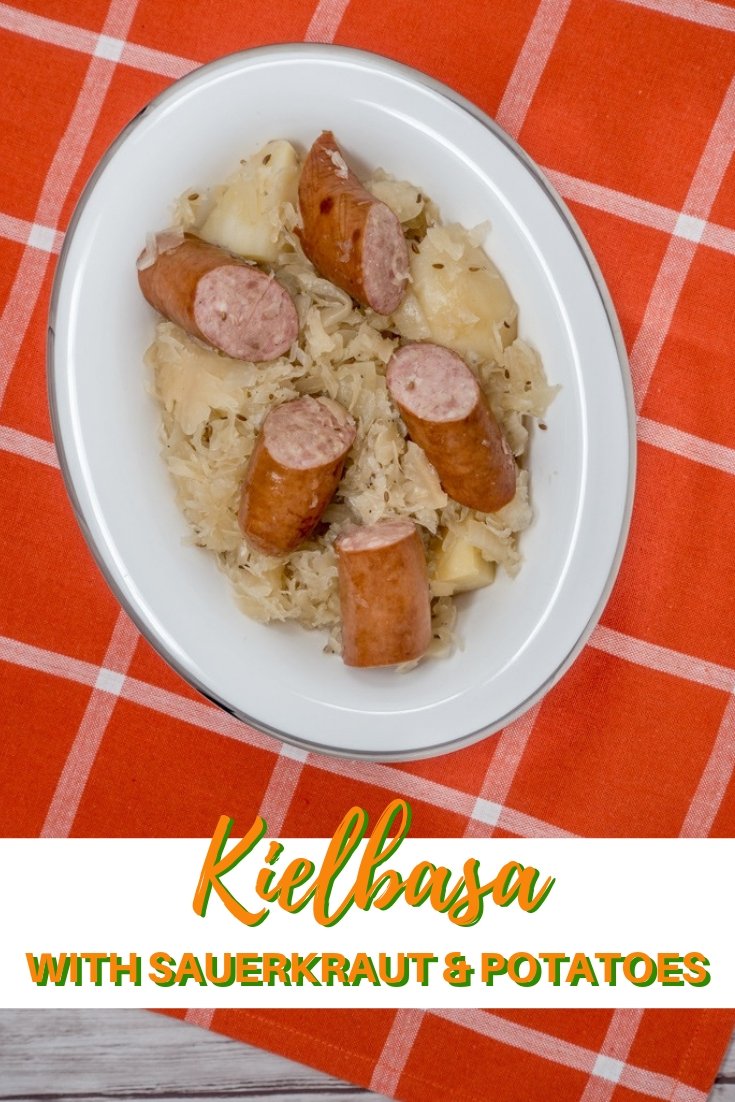 In Eastern Europe, spicy kielbasa sausage (also called Polish sausage in American grocery stores) is peasant food. It's found in nearly limitless quantities at kiosks in town squares and in roadside food carts. And it's almost always grilled over coals or an open flame. While the smokiness imparts an extra flavor to the kielbasa recipe, I find it can leave the meat a bit dry. Serving the sauerkraut and kielbasa together helped a bit with the moisture content, but it wasn't perfect.
If you've read this site for long, you know I love my slow cooker. So, it shouldn't surprise you that my solution to dry Polish kielbasa and sauerkraut is a slow cooker! Here is my ultimate slow cooker kielbasa and sauerkraut recipe (and it's really easy!).
Interested in more slow cooker recipes?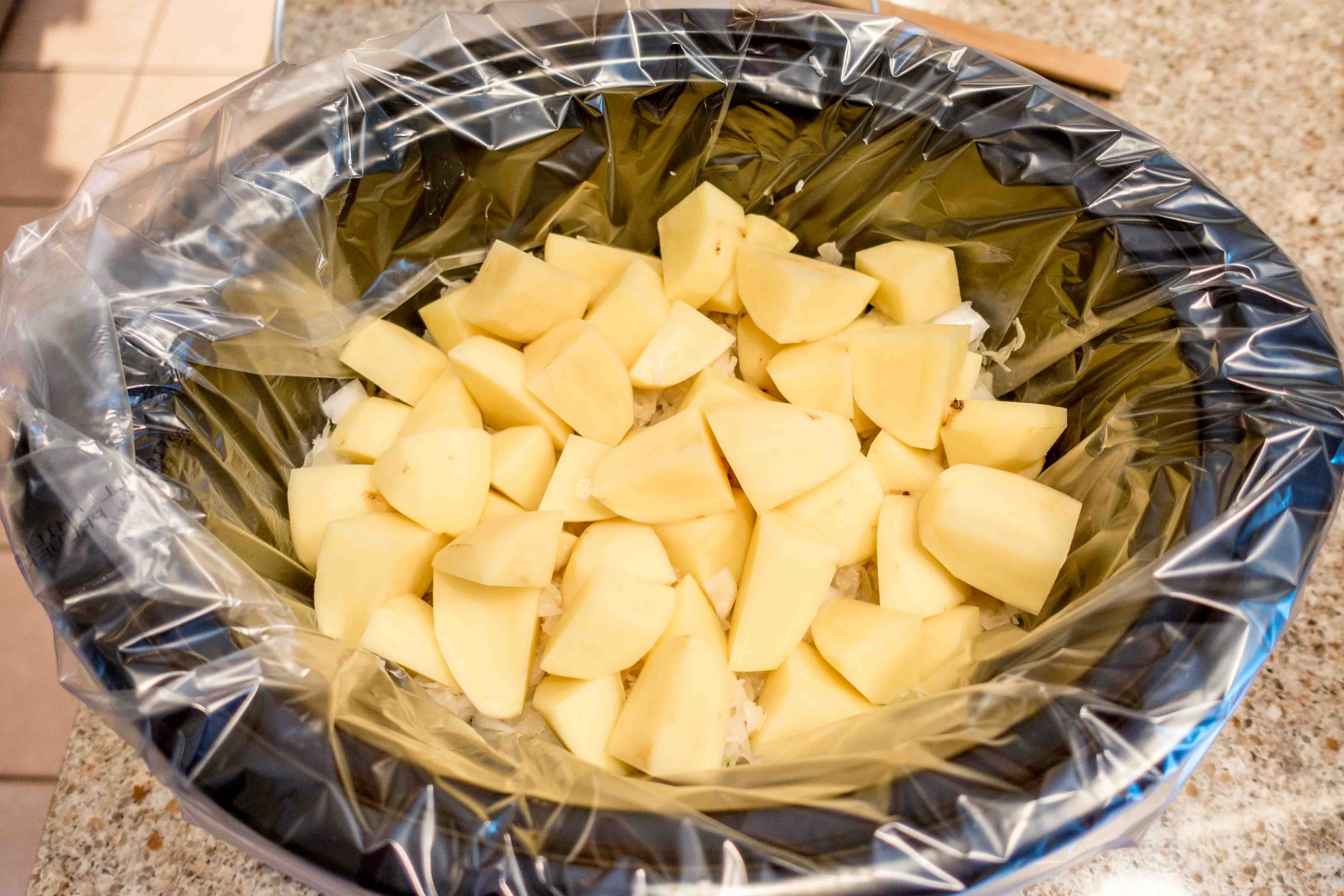 How to Cook Kielbasa and Sauerkraut and Potatoes
The benefit to making slow cooker kielbasa and sauerkraut and potatoes is the ease of the recipe. Just combine all the ingredients in the slow cooker, leave it for a few hours, and then enjoy! It's perfect for football Sundays and other cold winter days.
Add a large 2 lb bag of sauerkraut (found in the refrigerator section of the grocery store) to the bottom of your slow cooker. You can use canned sauerkraut in a pinch, but I find it breaks down a bit more than the bagged kind. Add the onion to the sauerkraut and mix in your potatoes evenly.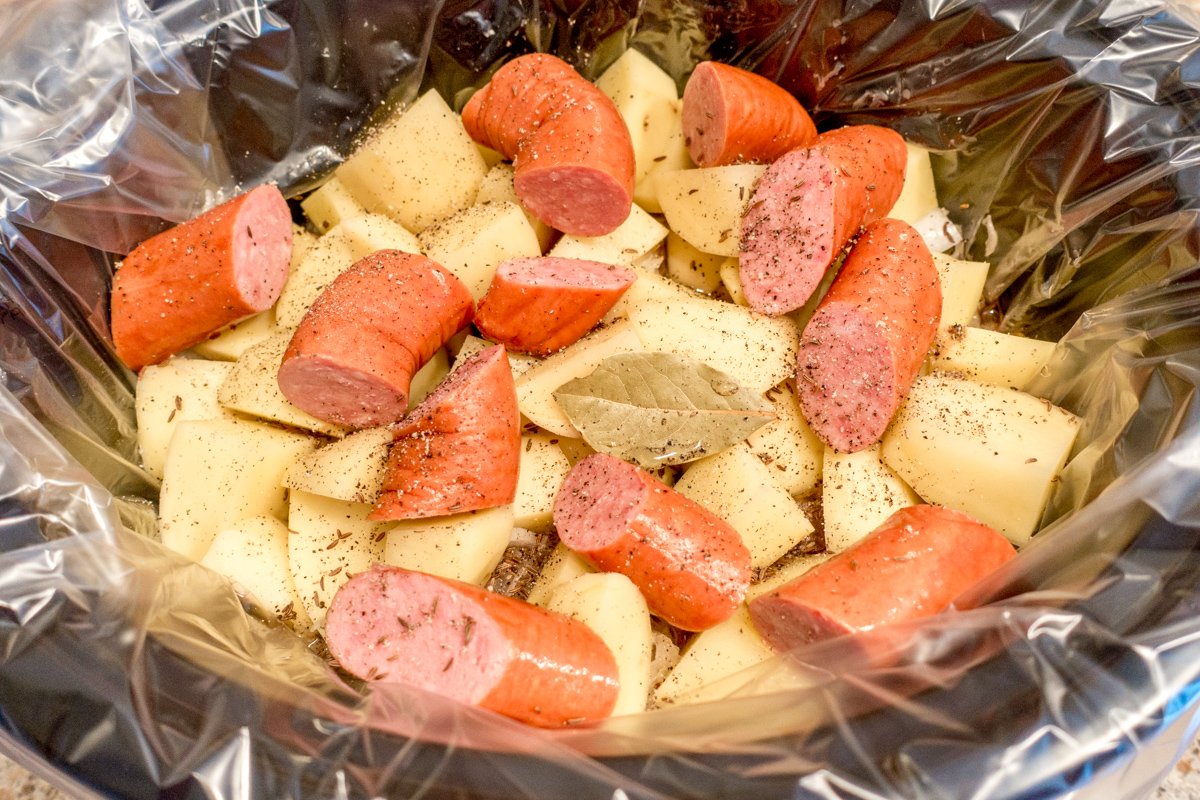 To the sauerkraut and potatoes mixture, add your spices and beer (or water, if you prefer). I like to use a cheaper lager-style beer like Yingling. You want to stay away from IPAs, porters, and stouts because the flavors are too strong.
Top the vegetables with the Polish kielbasa sausage.
I recommend cooking the mixture for about 6 hours on the lowest setting on your slow cooker. You may want to stir the mixture once or twice during the process—because there isn't a lot of liquid, I try to make sure that the potatoes spend some time in the beer so that they're cooked through and don't have a bite. The cooking is done when the potatoes are fork soft, but not starting to disintegrate on their own.
Traditionally, the dish is served with a hearty multi-grain bread and mustard. I also enjoy eating it with Fire & Ice Pickles.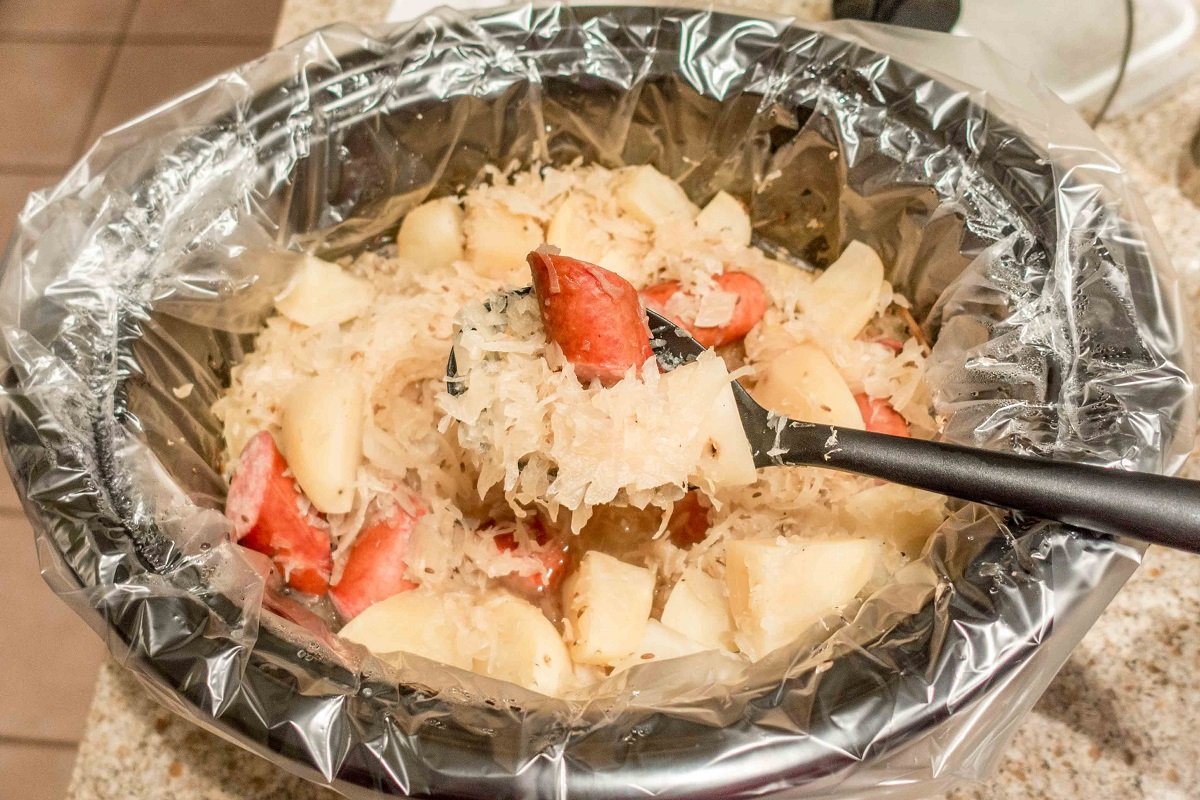 Kielbasa with Sauerkraut
Total Time:
6 hours
15 minutes
This filling, flavorful dish is perfect for making on a lazy Sunday. It is simple, easy, and goes great with football. 
Ingredients
2 lb bag of sauerkraut (or 2 14oz cans), drained
1 medium onion, chopped
2 lbs Yukon Gold potatoes (about 5), peeled and cut into large chunks
1 lb Polska Kielbasa, cut into chunks
1 12 oz. bottle of lager beer
1 tsp caraway seeds
1 bay leaf
1/4 tsp black pepper
Instructions
Place the sauerkraut, onion, and potatoes in the bottom of a slow cooker. Add the pieces of kielbasa and beer (or 1 cup of water). Top with spices.
Cook for 6 hours on LOW (or 4 hours on HIGH) or until the potatoes are tender but not mushy. Serve with mustard, if desired.