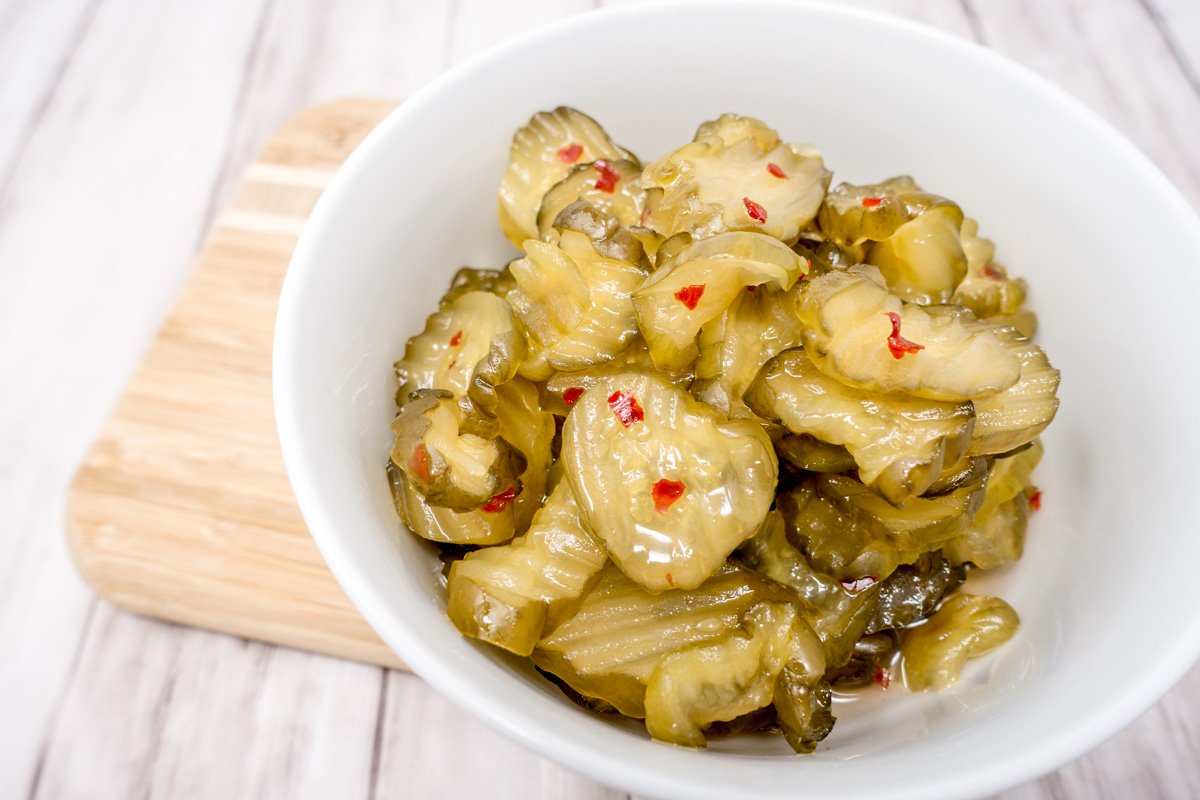 A few years ago, I encountered a tasty treat unlike anything I had ever tried before–fire and ice pickles. Despite the evocative name, these are really just sweet and spicy pickles (not hot, just spicy). After years of searching, I finally discovered a sweet and spicy pickle recipe that matched the flavors I remembered.
In the South, pickles are practically their own food group. Everyone has their favorites, and mine were the sweet, tangy bread and butter pickles (I actually make them myself sometimes). While searching for my fire and ice pickles recipe, I tried a lot of the commercial versions, but they just couldn't do it justice: Wickles Pickles, the Claussen Hot and Spicy pickles, and I even tried making a version of Famous Dave's Sweet and Spicy pickles recipe. None of them were perfect.
Then I heard about how to make spicy pickles using Tabasco sauce or hot sauce (called Tabasco pickles). These were much closer to what I was looking for and inspired the recipe below.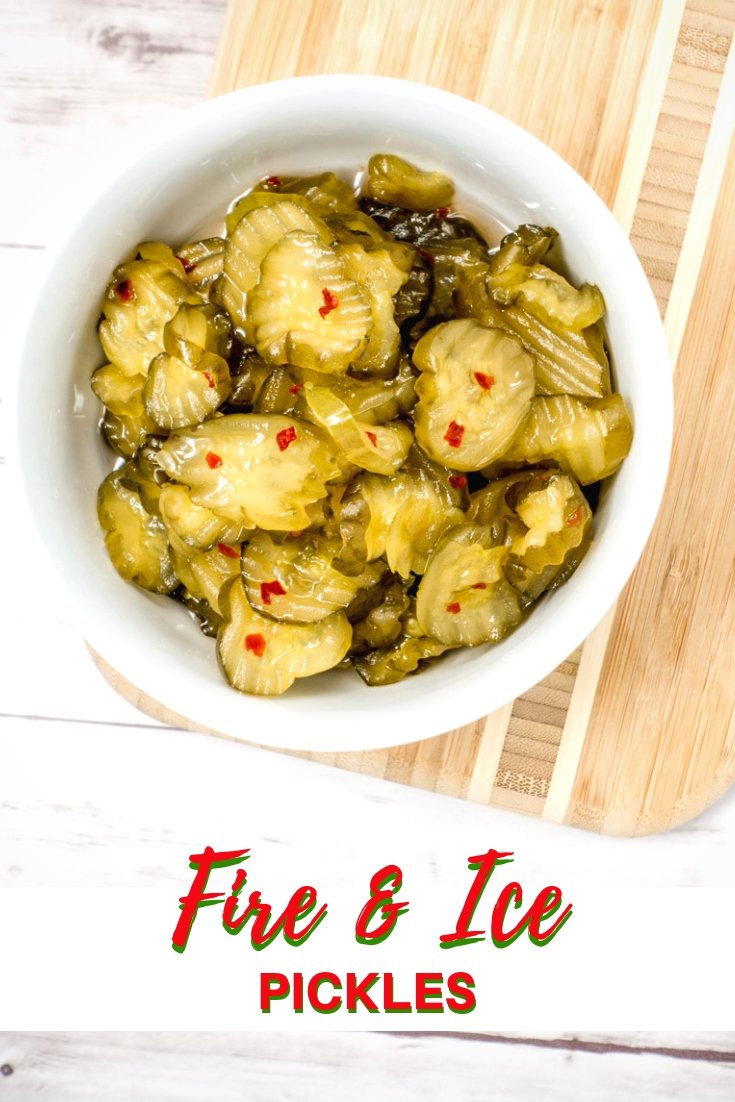 As it turns out, I may have been search for the wrong thing. In the Midwest and Mid-Atlantic, there is a tradition of making Christmas pickles. When German immigrants came to America, they brought with them a tradition of eating pickles for Christmas.
Families with German heritage would make easy sweet and spicy pickles to serve for the holidays, and call them Christmas pickles. When following the Christmas pickle recipes, you end up with a festive jar containing the two major colors of the holiday season–green from the pickles and red from the red pepper flakes. The pickles are not red like my Koolickles recipe, but still have a hint of the festive season in the jar. And making homemade Christmas pickles makes a great holiday gift.
Personally, I love my fire and ice pickles with barbecue. They are especially good with a nice pulled pork, brisket, or as a side to my Grilled Hawaiian BBQ Chicken.
How to Make Fire and Ice Pickles
Making fire and ice pickles from dill pickles is simple and quick. Make sure to discard the original pickle brine that your pickles come with.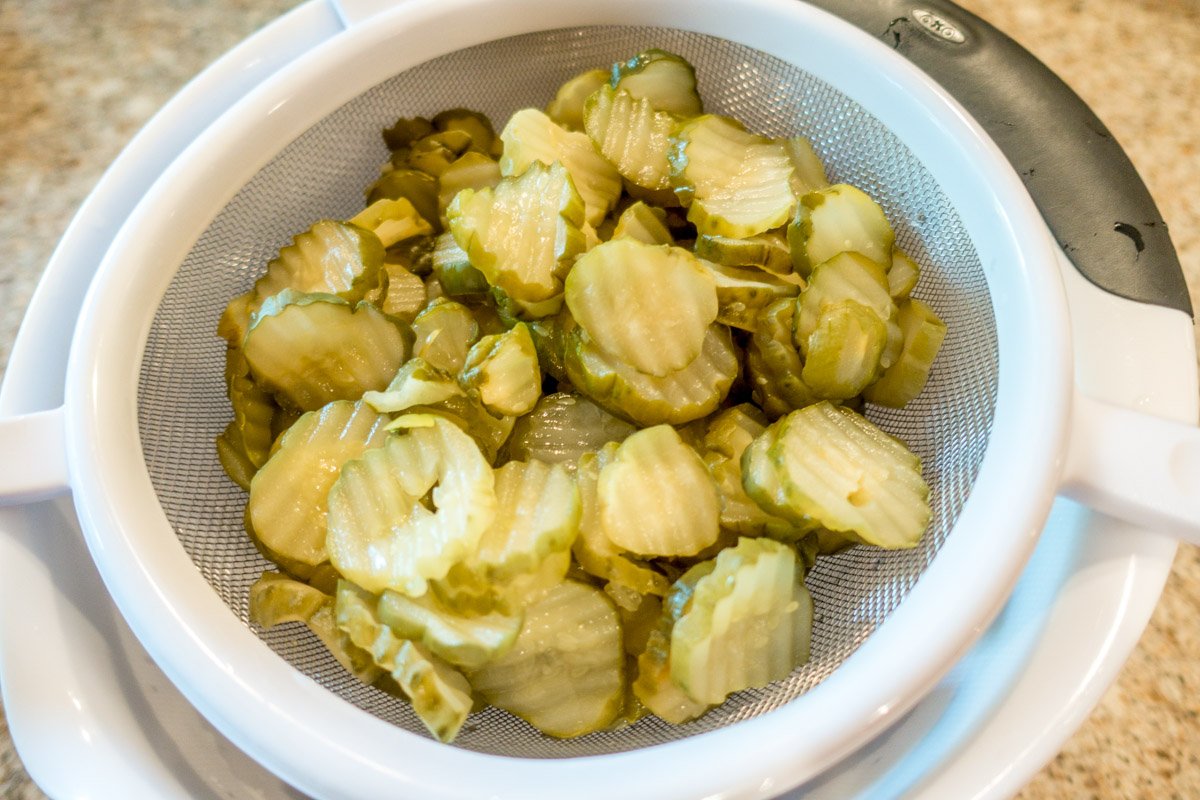 It's important to know that the sugar and spices you add will mix with the pickles to form a new liquid. This may be surprising (it was to me), but that's how it's supposed to work.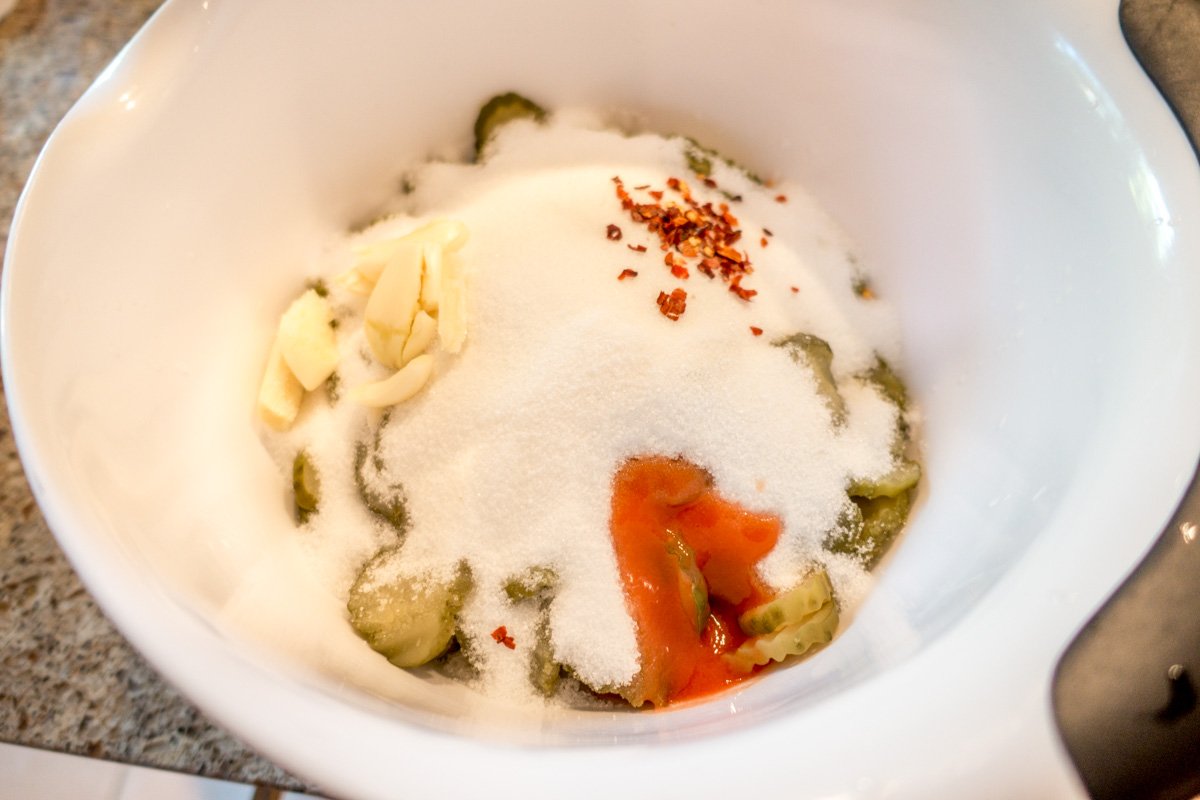 After you have the new liquid/brine, the hardest part is just waiting a week for your new creation to be ready for eating.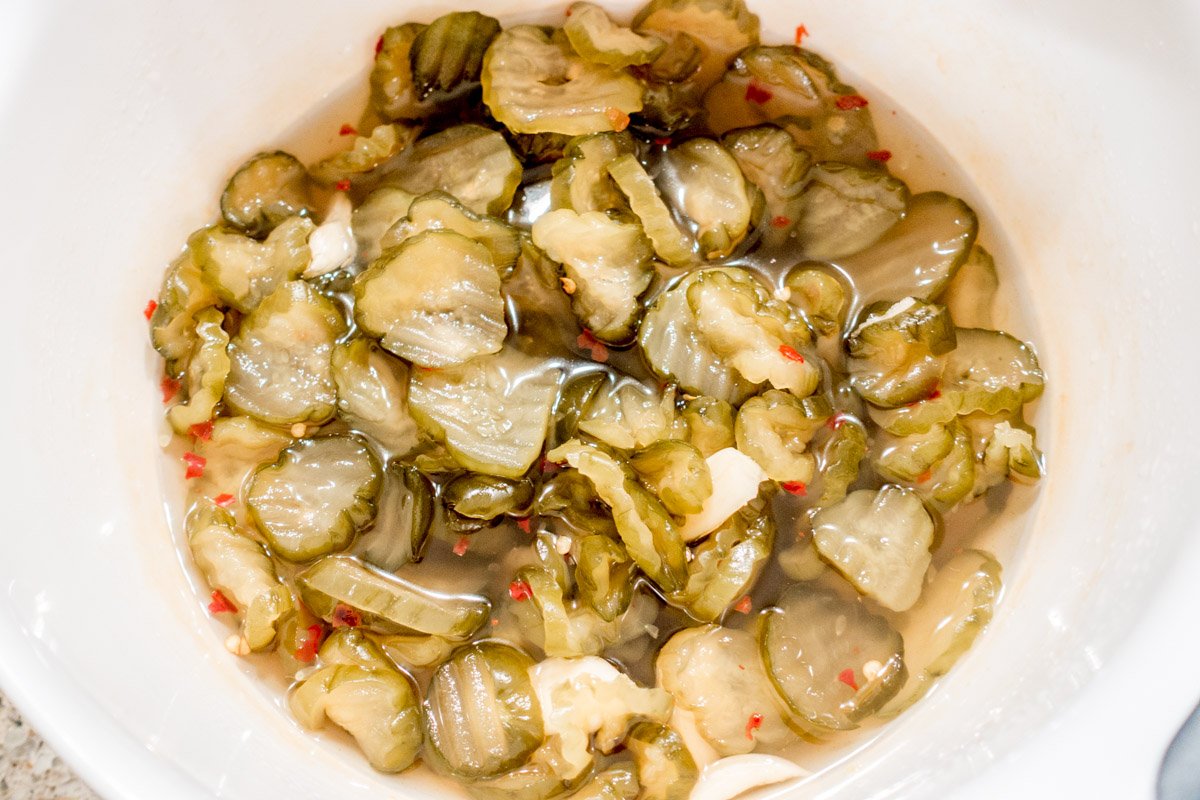 Fire and Ice Pickles Recipe
Total Time:
7 days
10 minutes
These sweet and spicy (not hot) pickles are a delicious treat as a side dish or just as a snack. You may hear them called Christmas pickles, but they're great year-round. 
Ingredients
1 32 oz. jar dill pickle slices
2 cups granulated sugar
1 tablespoon Frank's Red Hot sauce
¼ teaspoon crushed red pepper flakes
4 cloves garlic, peeled and smashed
Instructions
Drain pickles and discard brine. Place drained pickles in a large bowl.
To pickles, add sugar, Frank's Red Hot sauce, crushed red pepper flakes, and crushed garlic. Mix until combined.
Cover pickle mixture and let sit for 4 hours at room temperature, stirring occasionally.
Return pickles and mixture to cleaned jar. Let sit in the refrigerator for at least one week before eating.
Nutrition Information:
Yield:

32
Serving Size:

1 ounce
Amount Per Serving:
Calories:

56
Total Fat:

0g
Saturated Fat:

0g
Trans Fat:

0g
Unsaturated Fat:

0g
Cholesterol:

0mg
Sodium:

257mg
Carbohydrates:

14g
Fiber:

0g
Sugar:

14g
Protein:

0g