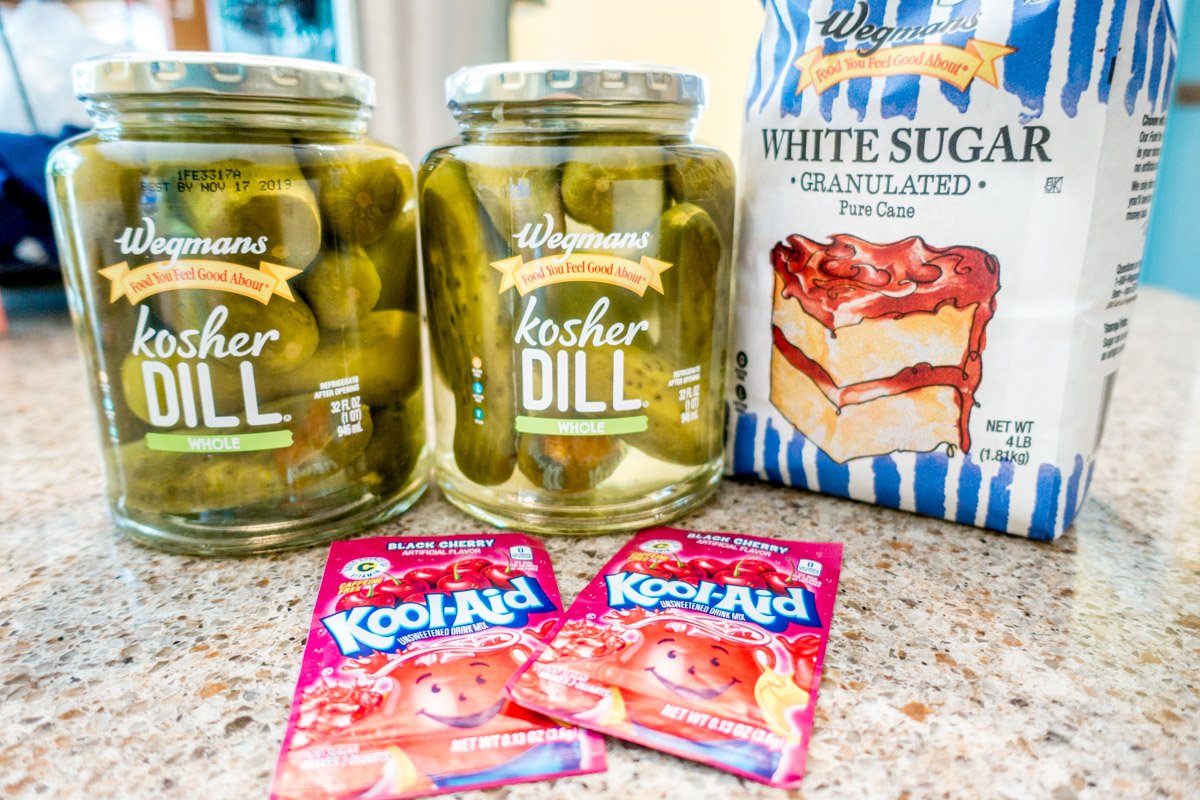 It's summer, and nothing is more summery than outdoor barbecues. Friends, family, good food, and a pool—if you're really lucky.
Of course, the food is the most important part.
Burgers are a given, and if I'm feeling really fancy, I may make some pulled pork. Potato salad is always a crowd-pleaser, though I sometimes replace it with Hawaiian macaroni salad. Although it seems an unusual choice to some, everyone loves it. And that brings me to one of my favorite parts. Koolickles.
Typically, I can my own pickles using brine that I make. But for koolickles, I make an exception and go the store-bought route because the brine is milder.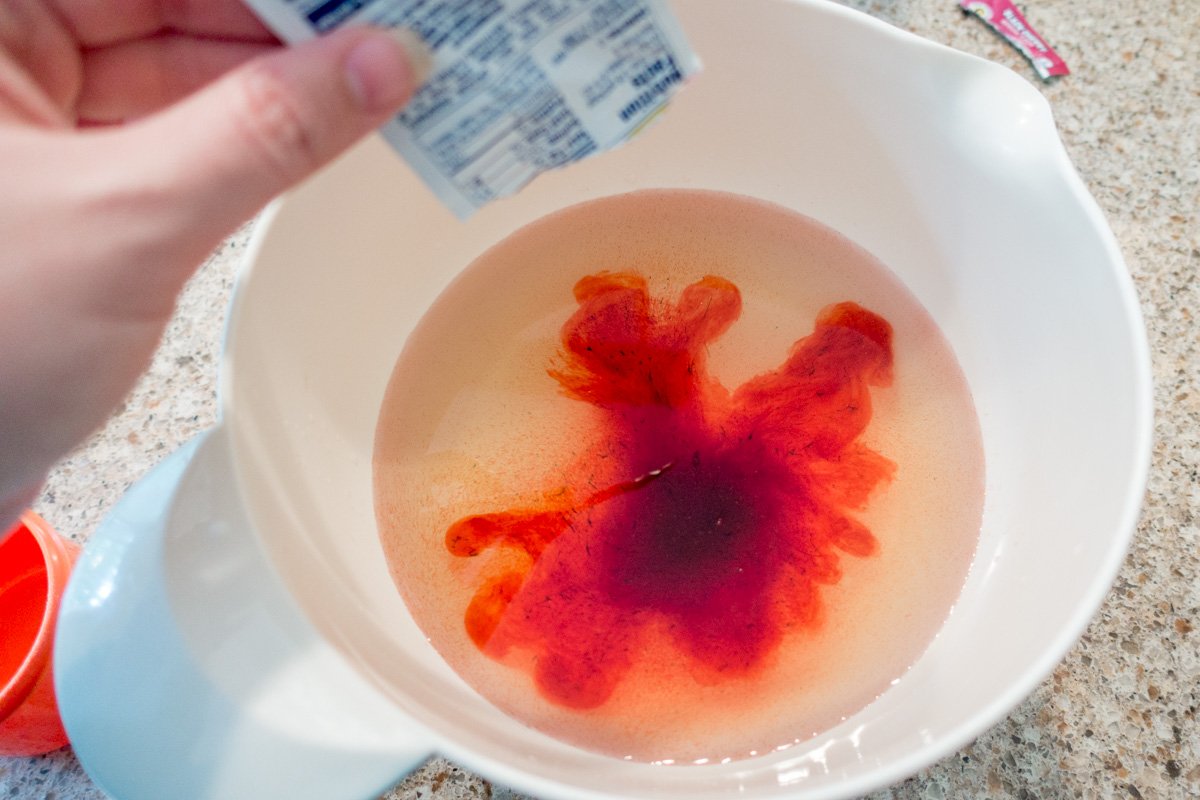 Koolickles are Kool-aid soaked dill pickles that originated in the Mississippi Delta, where they are sold at small community stores. They are a bit of an acquired taste, but they provide the perfect amount of sweet and salty. If you're obsessed with that combination like I am, koolickles may just be your new summer go-to.
As a bonus, koolickles are the easiest thing on planet Earth to make. It honestly takes less effort than a grilled cheese and about as much skill as boiling water to make these treats.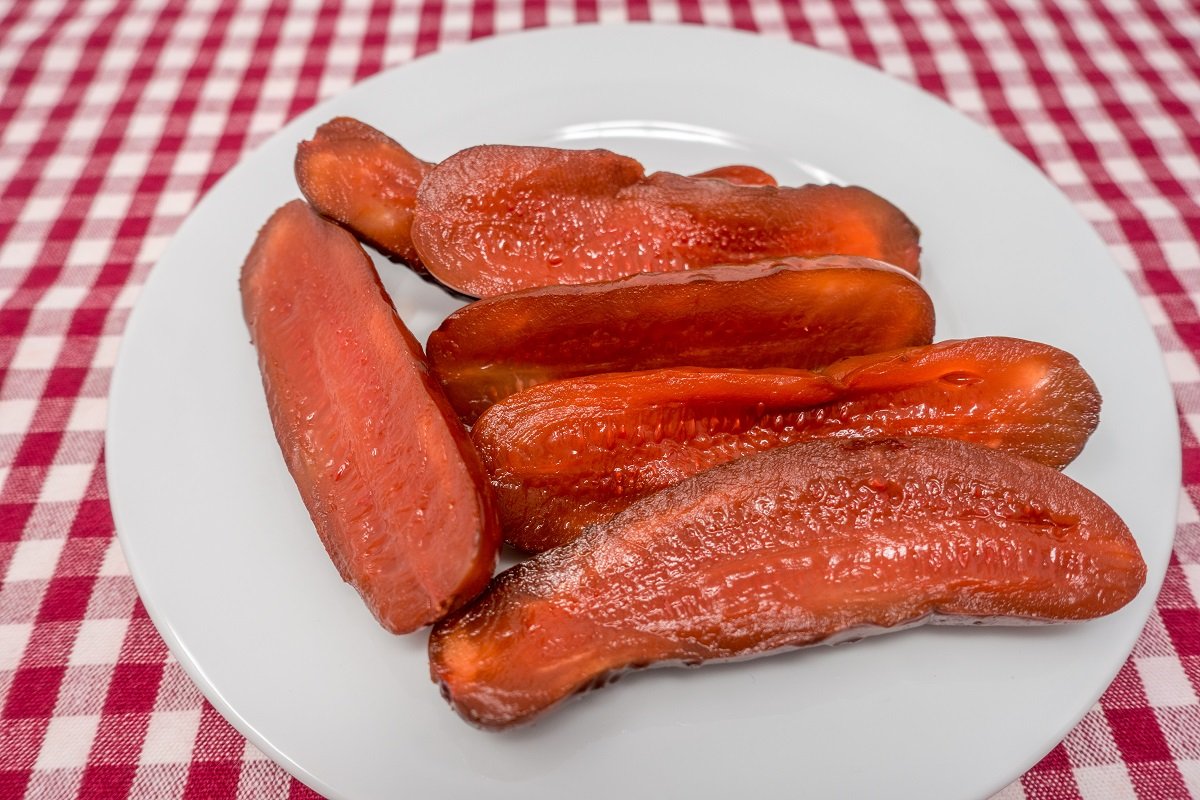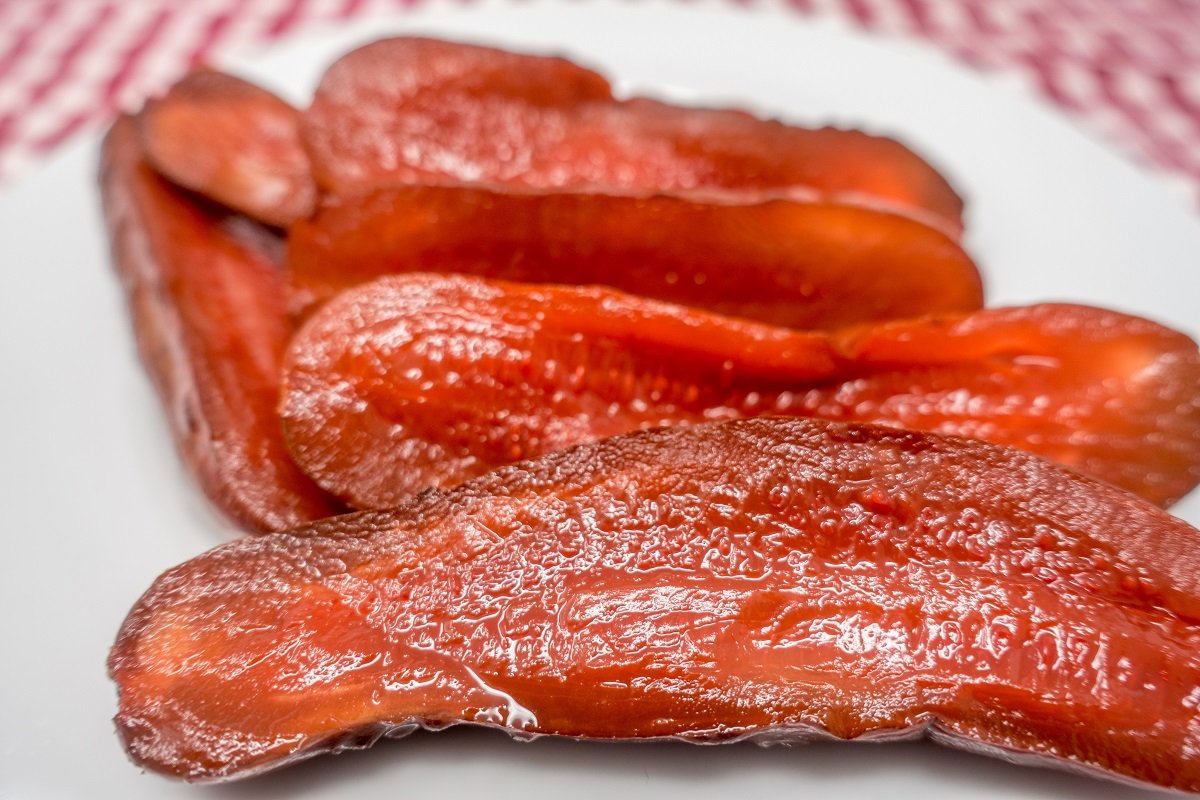 Koolickles
Ingredients:
1/2 gallon dill pickles
1 cup granulated sugar
2 packages (.13oz) unsweetened Kool-Aid (any flavor works, but red is most popular)
Drain the pickle brine from the jars into a bowl. Do NOT discard the brine (it's the most important part).
Add the sugar and Kool-Aid into the reserved brine and stir until completely combined. There should be no sugar left in the bottom of the bowl.
At this point, you can choose to leave the pickles whole or cut them in half. Cutting them will lead to a deeper penetration of the color.
Return the pickles to the original jar(s). Pour the Kool-Aid/sugar/brine mixture over the pickles. Be warned that the volume of liquid will be more than what you drained, so there will be some left over. I find a bowl like this particularly helpful for pouring liquid.
Put the pickles in the refrigerator and allow them to "steep" for one week. The pickles will absorb the brine and take on their new color.
After 5-7 days, enjoy at your next barbecue!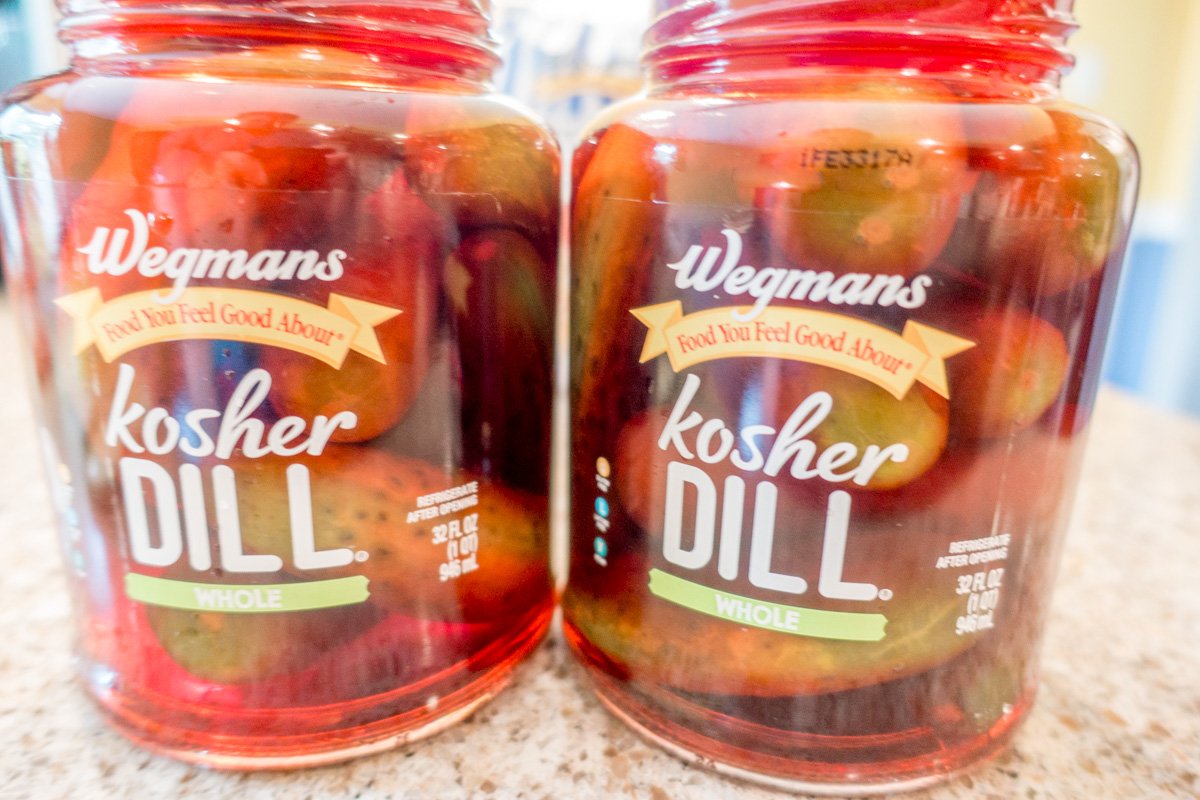 Pin for later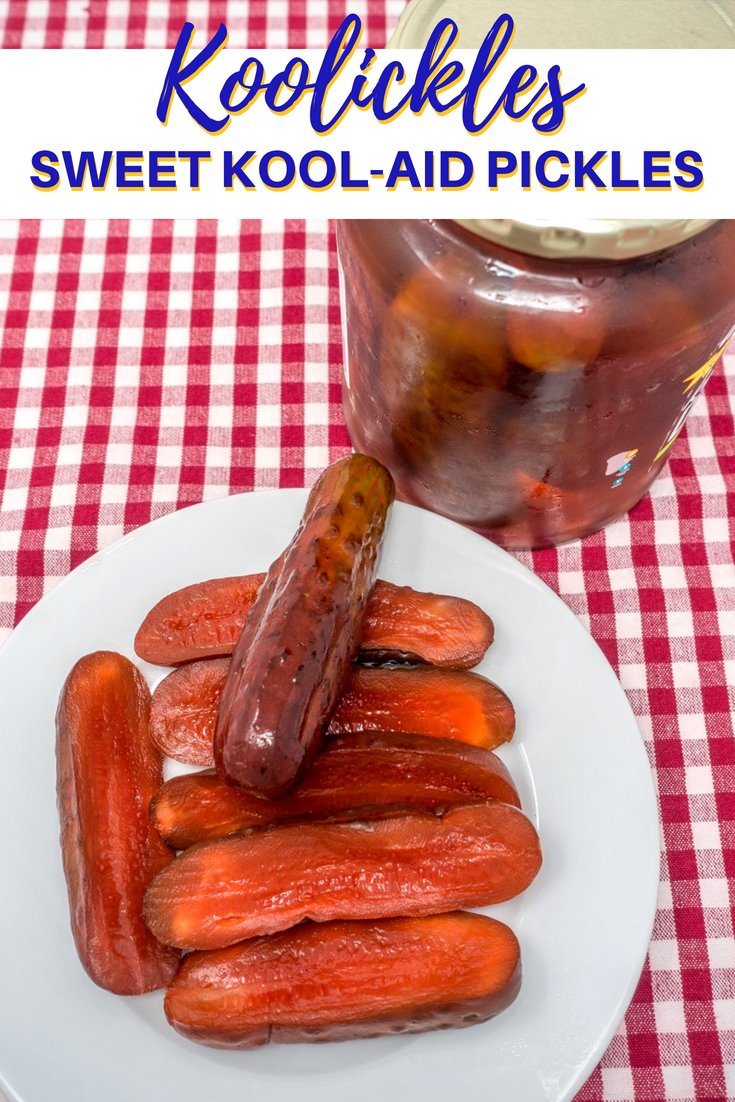 More helpful cooking items