If you've never heard of Irish potato candy, you're probably not from the Mid-Atlantic region near Philadelphia. Every spring, people consume these treats by the millions. If you want to try them yourself, here is the best Irish potato candy recipe.
These candies are essentially confectionery treats and are "potato candy" without potato. It's more a play on words and decoration than using actual potatoes. The key here is to make them look as much like real spuds as possible. Each candy is about 1.5 inches long (about 2 bites) and decorated to look like it has just come out of the ground.
Origins and Traditions
The Irish potato candy history is one of immigration. The city of Philadelphia exploded with Catholic immigrants from Ireland during the famine years. Many of those immigrants ended up as indentured servants in the taverns and restaurants in the city.
By this mid-1800s and the time of the famine in Ireland, Philadelphia was already the candy capital of America – with more factories than anywhere else. In one of those factories, these candy treats were born.
Buttercream vs Cream Cheese
Generally, these treats are made from sweetened cream cheese and sweetened coconut and then decorated with cinnamon. However, there is one key decision to make: cream cheese or buttercream.
Commercial producers make them from buttercream or a shelf-stable commercial frosting, and then mix in the sweetened coconut. These versions hold up better/longer than the cream cheese versions. They also don't taste as good.
Resist the temptation for shortcuts and stick with good, authentic cream cheese for your base. I promise you'll be happier.
Looking for more desserts? See our recipes for homemade banana pudding and fruitcake cookies.
Decorations
All decorations take the form of a cinnamon coating so they look like a baking potato (although a little darker). However, there is a way to let your creativity show.
One enhancement to this recipe is to push little pine nuts into the spud which can imitate the "eyes" of the potato. If you really want to go for creativity, use different kinds of cinnamons for different looks. Using darker Saigon Cinnamon and lighter Ceylon Cinnamon can give different color variations.
Storage and Refrigeration
These treats contain fresh dairy products, specifically cream cheese and butter. For this reason, Irish potatoes should be refrigerated. They'll keep for about two weeks in an airtight container, but you'll notice they will dry out and shrivel a little, which can be your signal that it is time to throw them away…if they last that long.
How to Make Irish Potatoes
This recipe is extremely easy to make. It's made even easier by the use of an electric stand mixer or a power hand mixer. First, combine the cream cheese, butter and vanilla extract using a medium setting. You are trying to get an ultra-creamy blend, which takes about 3 minutes, stopping occasionally to scrape the bowl walls and attachment. Make sure that the cream cheese and butter are softened before you begin so that they combine more easily.
Keeping the mixer speed on low, add in the powdered sugar. You'll probably need to do this in three or four different batches, allowing each to mix before adding in more. Total mixing time is about 2-3 minutes. The texture will be like a thick buttercream icing. Be prepared for splash back. It's almost inevitable that you'll get some on your counter and on the mixer base.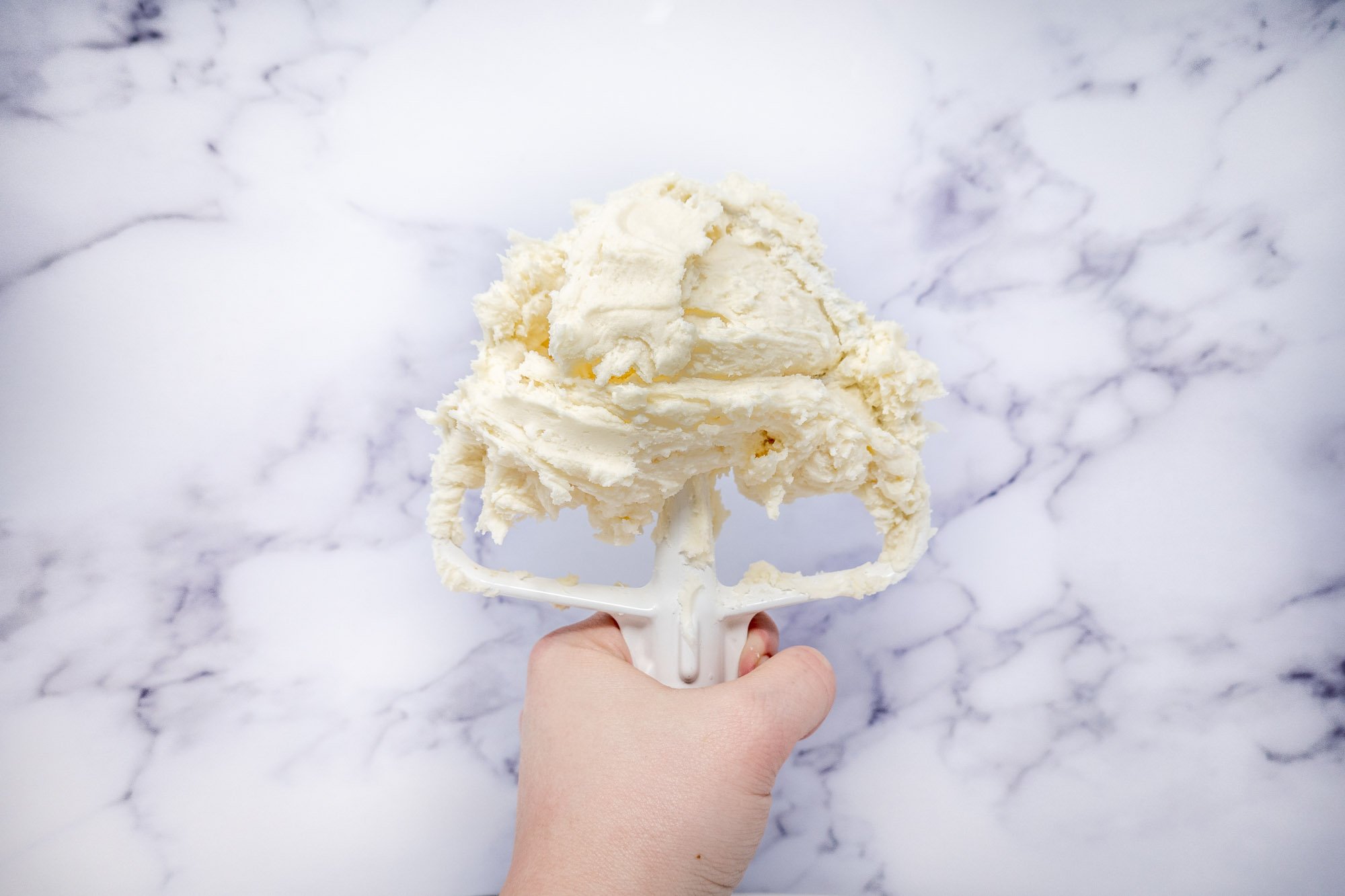 Next, you'll need to add in the coconut. Add in half the coconut and mix on low. Then add in the rest of the coconut and repeat. Total mixing time is about 1 minute, but don't over whip the mixture. You may find it is easier to do this step by hand.
Once the mixing is complete, form the potatoes into 1 ½ to 2-inch oblong "balls." After forming, I lay them out on a cookie sheet lined with wax paper and chill in the refrigerator for 30 minutes. Then roll each ball through a plate or bowl of ground cinnamon. Place the rolled spuds back onto the cookie sheet. Then refrigerate again for about 30 minutes making sure they are quite firm. Place in an airtight container for storage or enjoy them right away.
Irish Potato Candy
Total Time:
1 hour
25 minutes
A sweet, coconut-filled candy, Irish potatoes are popular in the Mid-Atlantic around St. Patrick's Day
Ingredients
4 oz. cream cheese, softened
1/4 cup butter, softened
1 tsp vanilla extract
4 cups powdered sugar
2 1/2 cups sweetened shredded coconut
2 tbsp cinnamon
Instructions
Using a mixer on medium speed, combine the softened cream cheese, softened butter, and vanilla until smooth, stopping periodically to scrape the sides of the bowl (about 3 minutes)
Turn the mixer off and add part of the powdered sugar to the butter and cream cheese mixture. Using the mixer on low speed (to avoid the sugar going everywhere), beat the ingredients. Add the remaining powdered sugar in batches, mixing after each addition and scraping the sides of the bowl until mixed well (about 2-3 minutes). The texture will be like thick buttercream icing.
On medium speed, mix coconut into mixture until well combined (about 1 minute).
Mold candy mixture into potato-shaped logs about 1.5 inches long (roughly 1 tbsp of mix). Place candy on wax paper-lined baking sheet and refrigerate for 30 minutes.
Place ground cinnamon in a bowl or shallow dish. Remove candy from refrigerator and roll pieces in cinnamon until thoroughly coated.
Return cinnamon-covered candy to baking sheet and refrigerate another 30 minutes.
Candy can be stored in an airtight container in the refrigerator for a week.








Notes
1. In addition to letting the butter and cream cheese soften at room temperature, I cut them into cubes before mixing to make them easier to combine.