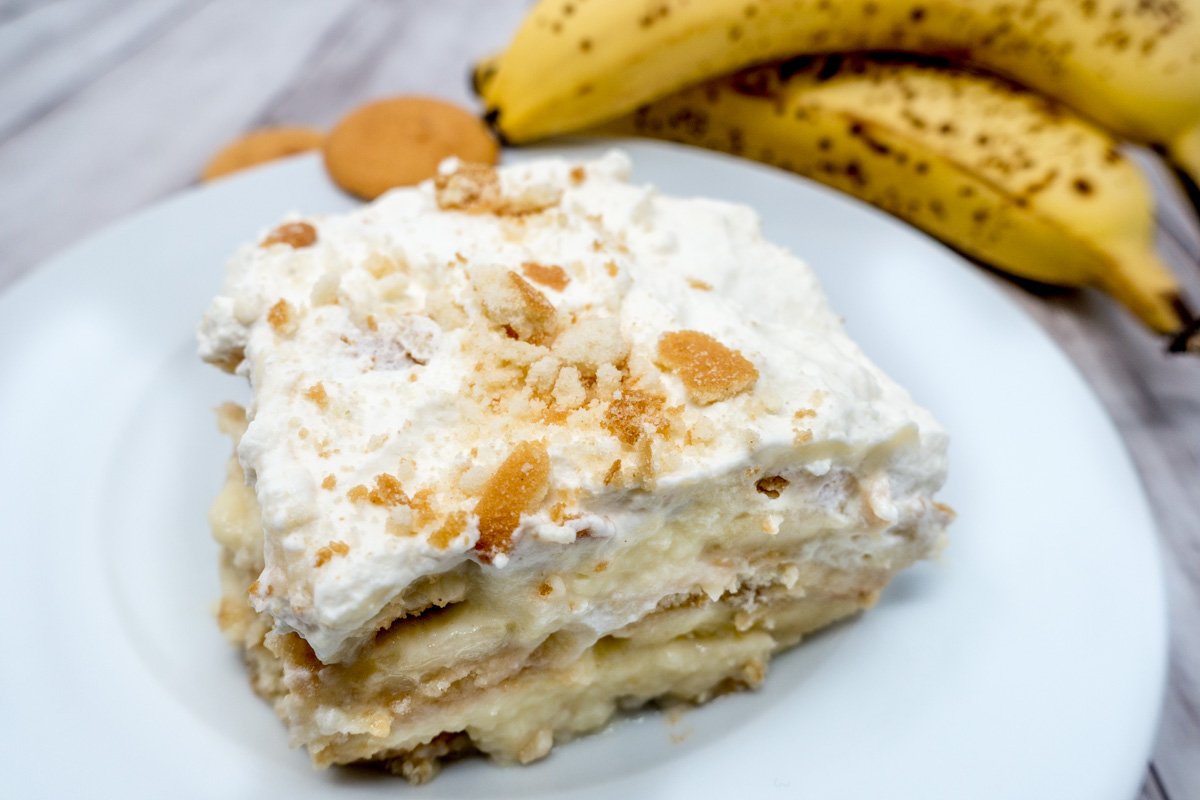 Old fashioned banana pudding is an integral part of summer in the South. Just like tomato sandwiches, watermelon, barbecue, and pickles it is a summer staple. When I sat down to write this, I couldn't decide whether to write about my memories eating southern banana pudding at family reunions in East Texas or in my grandparents' backyard in Louisiana or as one of the things my mom cooked up for us at home. But rather than bore you with those banana-y stories, I thought I'd focus on the recipe instead.
Old Fashioned Banana Pudding? Maybe Not
Despite all of those banana pudding memories, I can almost guarantee you that all of that "homemade banana pudding" in every quaint summer scene was, in fact, a bit of an imposter. Why? Because I don't know a single person who ever made a banana pudding recipe from scratch.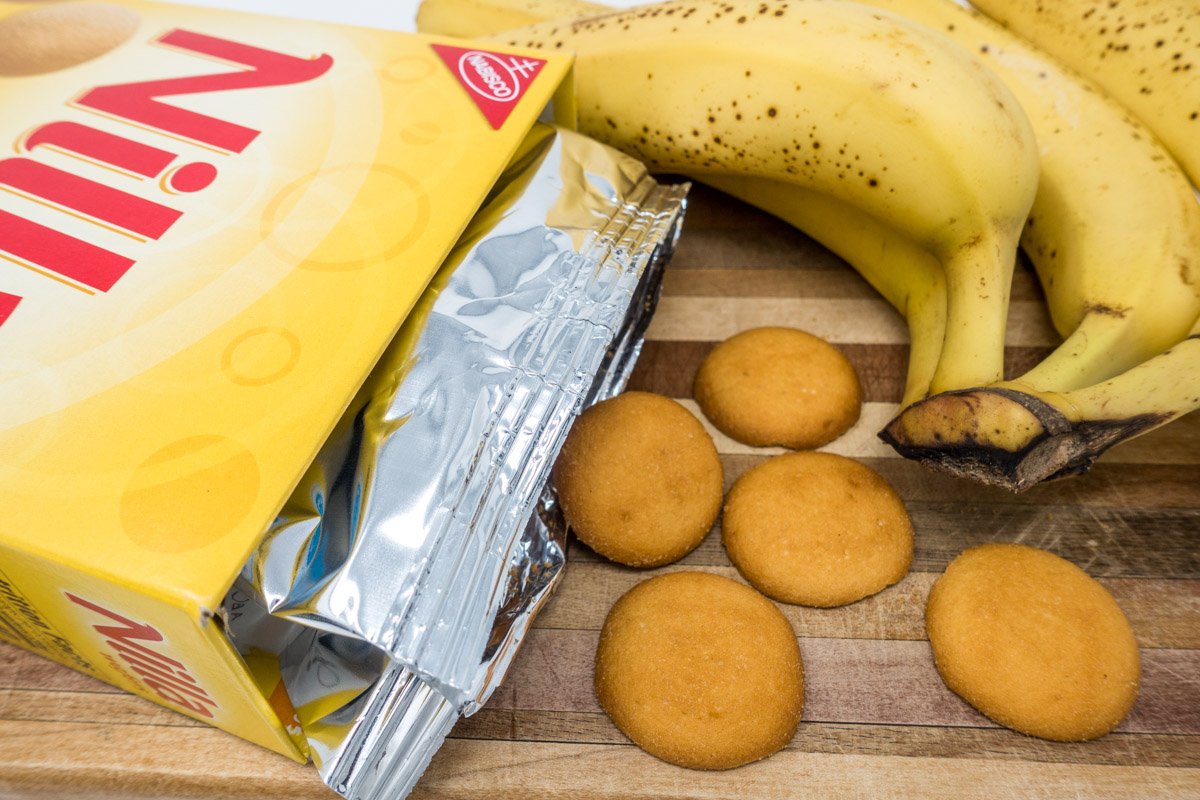 The typical southern banana pudding recipe comes right off the box of pudding—a mixture of milk, vanilla Jello pudding, bananas, vanilla wafers, and Cool Whip. And there's nothing wrong with that. Families are busy, there are lives to lead, stuff happens. Shortcuts are needed and appreciated.
But sometimes it's time to take an old standby to the next level and break out the fresh stuff. So that's just what I've done with this entirely homemade banana pudding recipe.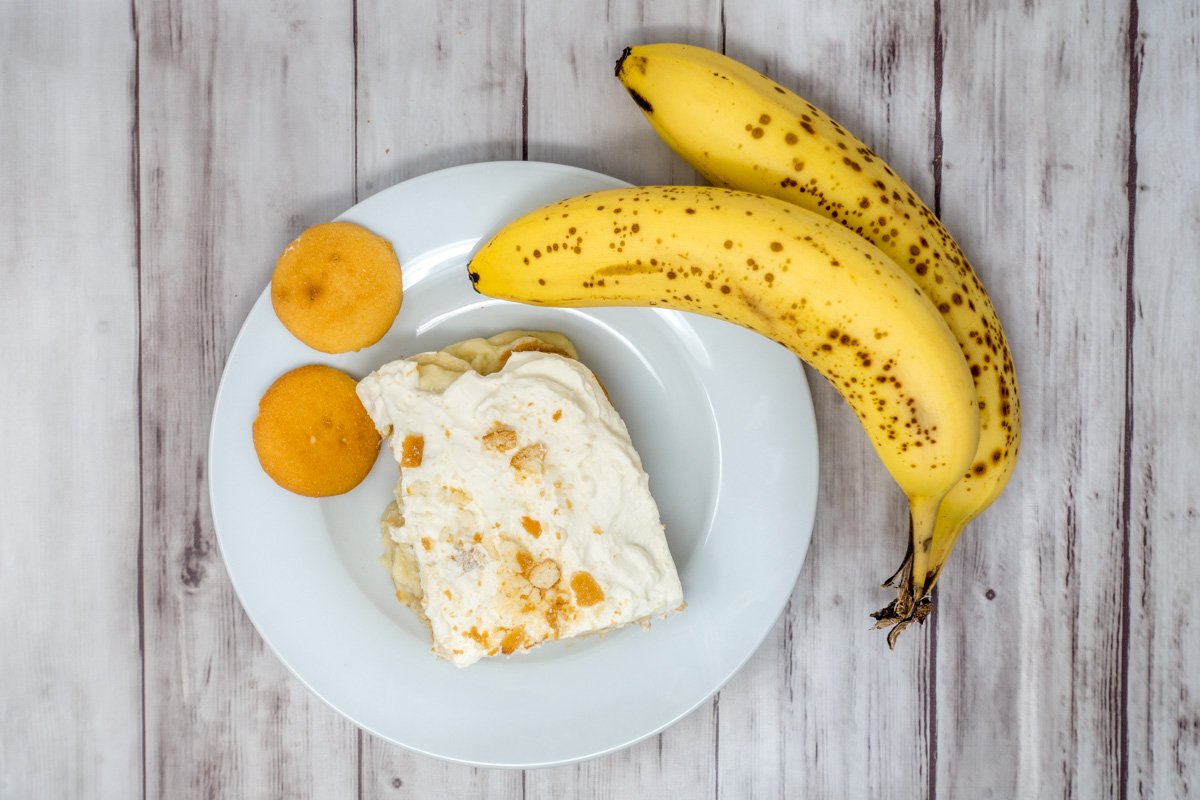 The truth is that I probably dirty a few more dishes making this fabulous banana pudding dessert from scratch. I also certainly use several more ingredients. But, when it comes to time, making banana pudding this way doesn't take much longer than making it from the package. And this way is better.
This old fashioned banana pudding recipe is both easy and amazing. While there's always a time for shortcuts—packaged seasoning, precut vegetables, you name it—sometimes it's great to make something from scratch. So, here goes…
Looking for more desserts? Check out our Irish potato candy and holiday lizzies.
How to Make Homemade Banana Pudding from Scratch
This easy homemade banana pudding recipe includes four components: vanilla pudding, bananas, Nilla wafers, and whipped cream. The vanilla pudding and the whipped cream are both made from scratch. (The line between custard and pudding is murky, but I'm calling this pudding.) With two fresh components, it sounds like this is a labor-intensive recipe, but it really isn't. The hardest part is being patient and waiting for the custard to cool.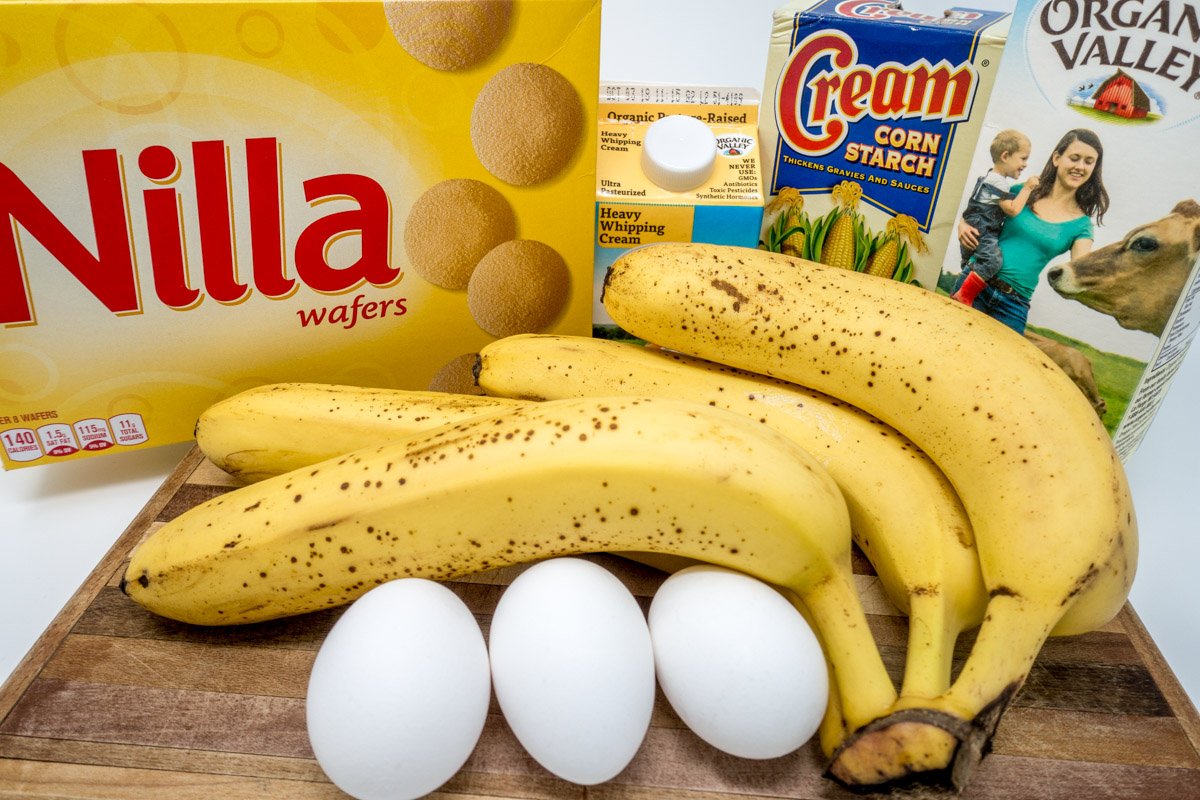 Regarding the ingredients, I always stick with Nilla wafers. I have tried to switch up the recipe sometimes with other (cheaper) alternatives, and that has never worked out well. I also opt for whipped cream rather than the meringue you sometimes see in a banana pudding recipe because I don't like the texture or taste of meringue.
The first component is the vanilla pudding, which is a combination of sugar, milk, eggs, vanilla, and cornstarch. The keys are to cook the ingredients over medium heat and to be vigilant. The mixture can turn thick in a matter of moments, so it's important to whisk and watch it carefully so that it doesn't burn. This will give you a great flavor and a smooth, creamy pudding. Note: you may need to turn your stove to medium-low, if it runs hot.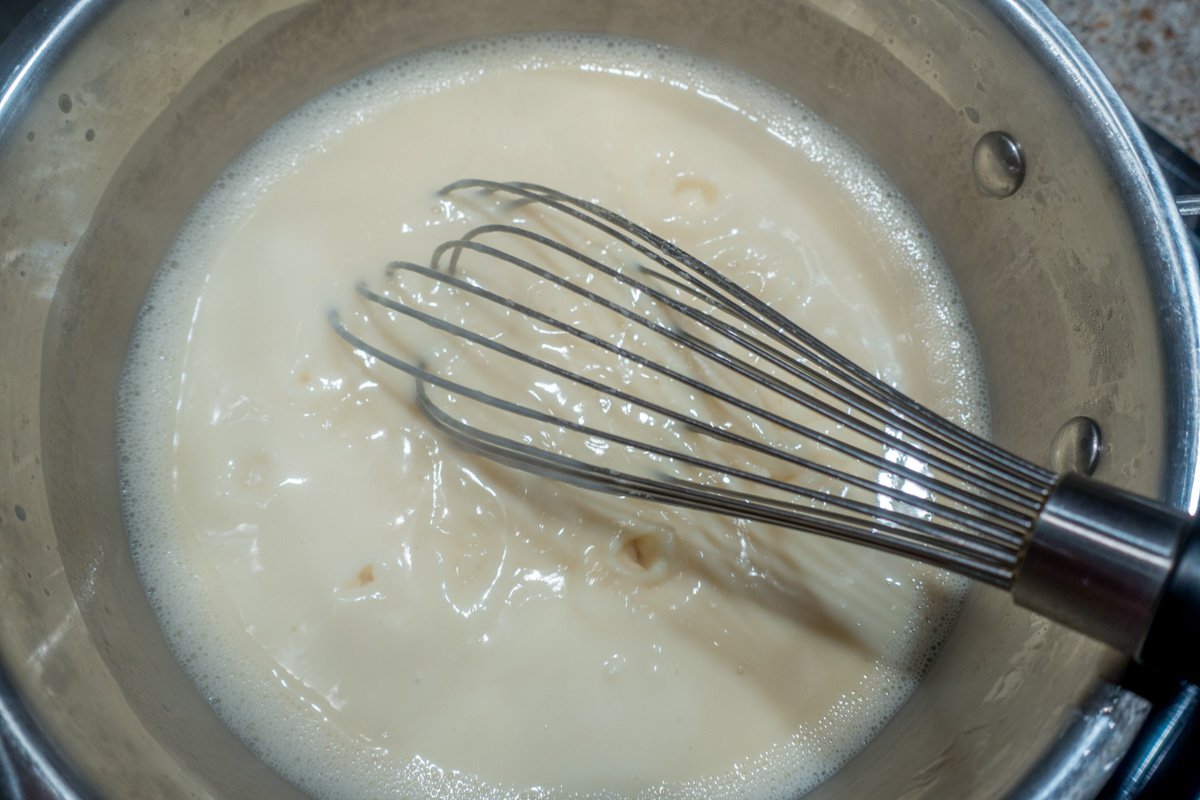 After the pudding thickens, pour it through a fine sieve. This will ensure that any clumps are removed so you're left with just the perfect texture for this delicious dessert.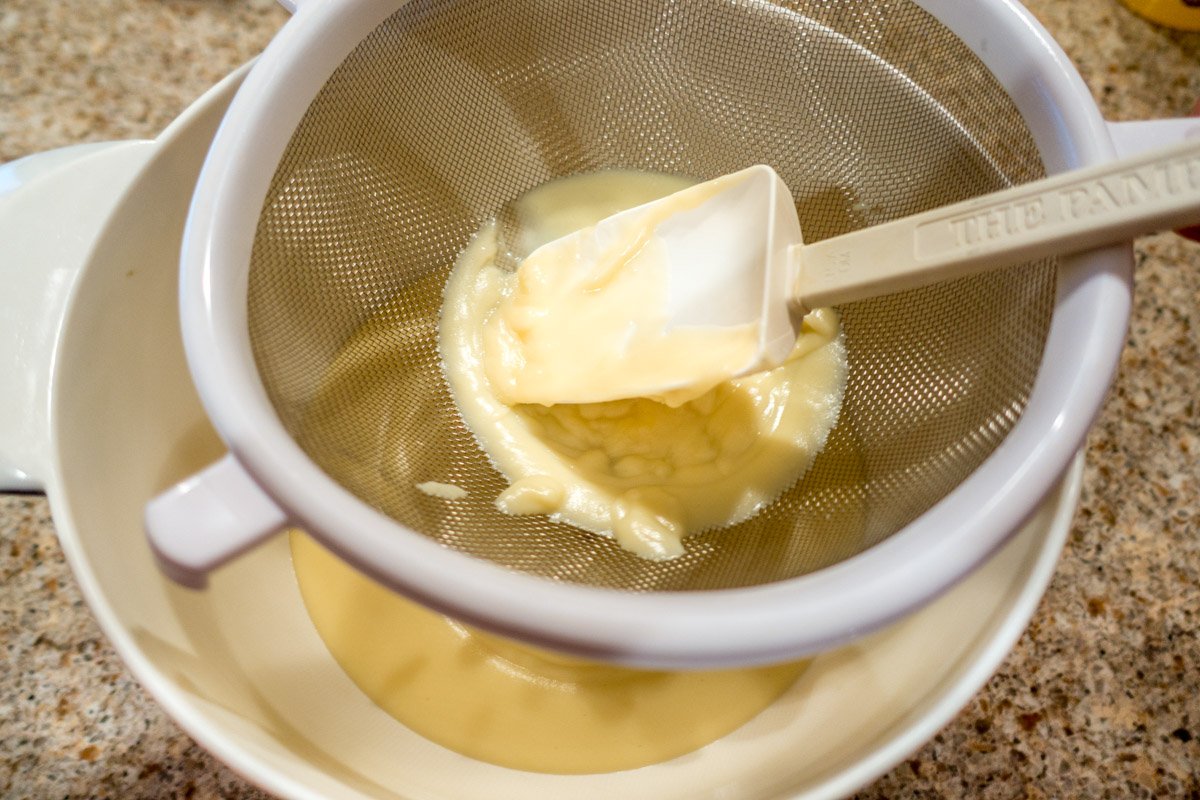 Once the pudding has cooled and you're ready to layer the banana pudding ingredients, ensure that each banana slice is covered with at least a little bit of pudding. This coating will help keep the bananas from turning brown, which is fine but unappetizing.
After the bananas, pudding, and Nilla wafers are assembled, you then wait most of the day (or overnight) before topping with whipped cream. The best way I have found to make whipped cream is to start with the coldest items you can–putting the bowl and even the beaters in the freezer for at least 20 minutes will help the whipped cream come together faster and stay in that delicious whipped state longer.
As I said, the waiting is the hardest part. Yum!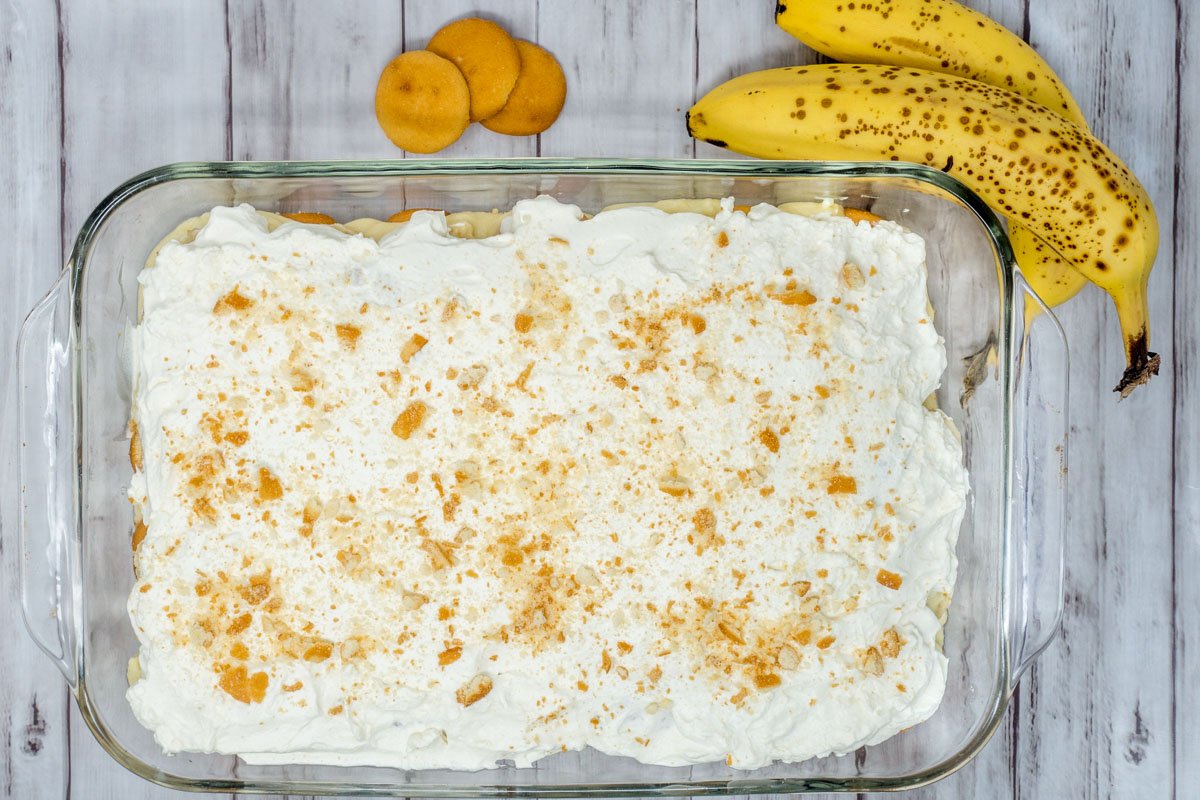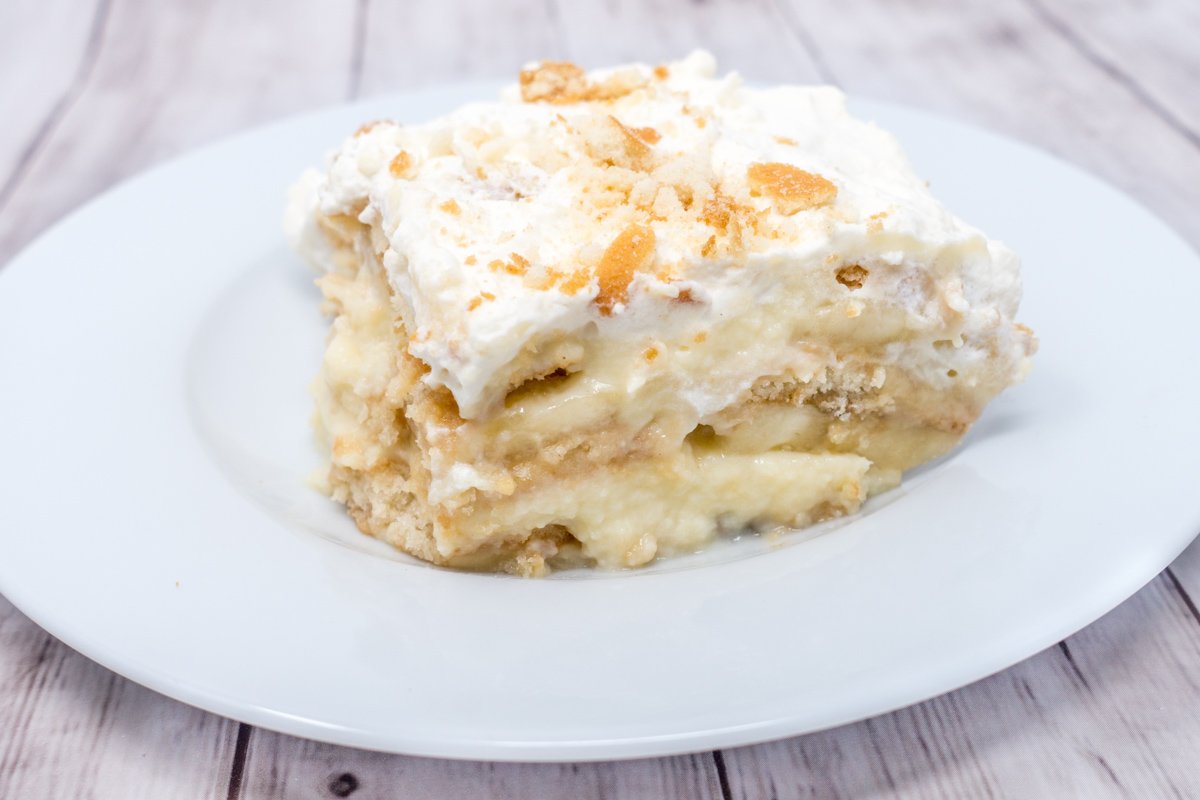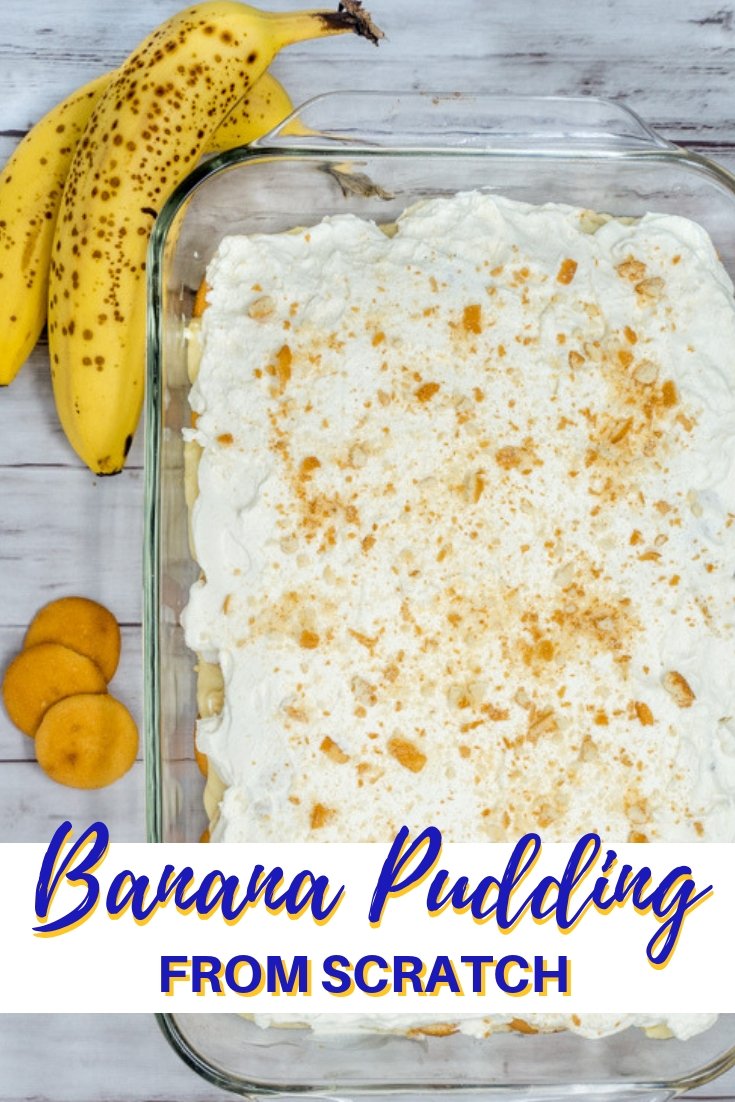 Old Fashioned Homemade Banana Pudding with Whipped Cream
Total Time:
8 hours
32 minutes
This recipe blends fresh ingredients to make a quintessential southern dessert from scratch
Ingredients
¾ cup + 5 tbsp granulated sugar, divided
4 ½ tbsp cornstarch
3 cups whole milk
1 egg, room temperature
2 egg yolks, room temperature
3 ½ tsp vanilla extract, divided
½ tsp kosher salt
4 tbsp unsalted butter
5 large ripe bananas, sliced
1 11 oz box vanilla wafers, reserve 8-10 for crushing
1 cup heavy cream
Instructions
Combine the following in medium saucepan over medium heat: 3/4 cup + 3tbsp sugar, cornstarch, milk, egg, egg yolks, 3 tsp vanilla extract, and salt.
Cook, whisking constantly, until the mixture thickens and bubbles, about 12 minutes. Texture may change quickly.
Reduce heat to low and stir in butter until completely melted.
Using fine mesh sieve, strain solids from pudding and discard.
Refrigerate pudding for 20 minutes until slightly cooled.
Meanwhile, in a 2- or 3-quart casserole dish (11x7 or 13x9, respectively), place a layer of sliced bananas in the bottom. Top with a layer of Nilla wafers. Follow with a layer of pudding once it has cooled.
Repeat layers (usually 3) until all bananas, wafers, and pudding have been used; the top layer should be pudding.
Cover with plastic wrap and refrigerate for 6-8 hours.
After pudding has been refrigerated 6-8 hours, prepare to make whipped cream by placing mixing bowl and beaters or whisk in freezer for at least 20 minutes.
After at least 20 minutes, remove bowl and beaters/whisk from freezer. Add heavy cream, remaining 2 tbsp of sugar, and remaining 1/2 tsp of vanilla to bowl and whisk until whipped cream forms.
Spread whipped cream over pudding and top with crushed Nilla wafers.
Nutrition Information:
Yield:

8
Serving Size:

1
Amount Per Serving:
Calories:

539
Total Fat:

28g
Saturated Fat:

15g
Trans Fat:

0g
Unsaturated Fat:

11g
Cholesterol:

128mg
Sodium:

363mg
Carbohydrates:

66g
Fiber:

3g
Sugar:

36g
Protein:

8g
More helpful cooking items